Nusa Lembongan Island is a tropical paradise located just 30 minutes by fast boat from Bali. For those of you searching for the best things to do in Nusa Lembongan, you have found the right blog.
Nusa Lembongan is one of three Nusa Islands and you have the option of doing a day trip from Bali or you can spend a few days exploring the island which I highly recommend if you have the time!
I have put together this complete guide of the 5 Epic Things To Do In Nusa Lembongan to help you craft together your own itinerary.
Also in this guide, I have included some useful information on how to get to Nusa Lembongan, where to stay, and the best way to get around the island.
Want cheap flights to Bali? Check out CheapOair to book now and travel for less!
Have you got travel insurance for Bali? We all know accidents can happen and having World Nomads Insurance will save you thousands of dollars if something goes wrong.

BOAT TO NUSA LEMBONGAN
Ferries operate daily to Nusa Lembongan from Pemelisan Harbor in South East Bali. You can book the ferry online in advance to guarantee the lowest price.
The ferry ticket also includes a hotel pick-up from your accommodation in Bali and a drop-off directly to the pier at Pemelisan Harbor.
The boat trip from Bali takes approximately 45-minutes to reach Nusa Lembongan Island.
Boat to Nusa Lembongan Bali
GETTING AROUND NUSA LEMBONGAN
Renting a scooter is the cheapest and most convenient means of transport around the island.
There are a number of scooter rental shops dotted along the main street that will be able to sort you out with some wheels when you arrive.
Alternatively, you can ask the receptionist at your accommodation to help organize a scooter rental for you.
You can expect to pay around 70,000 IDR per day for a scooter rental with a full tank of gas.
Cruising around the island in style
WHERE TO STAY IN NUSA LEMBONGAN
Nusa Lembongan Island has hundreds of accommodations to choose from so I have narrowed it down to a few of the best places to stay to suit the needs of budget backpackers, luxury travelers, and everyone in between.
See the list of accommodations below that I personally recommend:
Luxury: The Tamarind Resort
I personally stayed at the Tamarind Resort and can't recommend this place enough! This luxury 5-star accommodation features 2 swimming pools, a restaurant and bar, a fitness center, free wifi, and incredible views of the ocean and Mt. Agung in Bali. Choose from a double room, twin room or 1, 2, and 3 bedroom villas. The Tamarind has it all! Breakfast is also included for all guests. Perfect place to stay for couples, families, and friends!
Mid Range: Pandana Boutique Hotel
I have also spent a few nights at Pandana Boutique Resort which is an affordable accommodation centrally located on the hill overlooking the ocean. Featuring 2 swimming pools, a restaurant, bar, and terrace. The rooms have beautiful Bali decor, are very spacious, air-conditioned, mini bar, tea/coffee maker, and private bathroom. This property has free wifi and breakfast included for all guests! Great place to stay for couples, friends, and families.
Budget: Risna Homestay
Risna Homestay is one of the best budget accommodations perfect for solo travelers, couples, and groups of friends. The rooms are spacious with comfortable beds and fitted with a wardrobe, seating area, private bathroom, and outdoor terrace with garden views. This property is centrally located and close to all the tourist spots. The staff can also help you to organize activities on the island.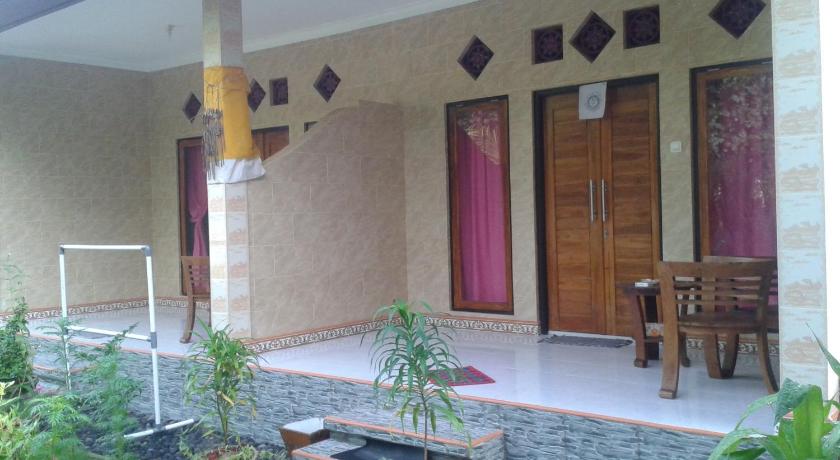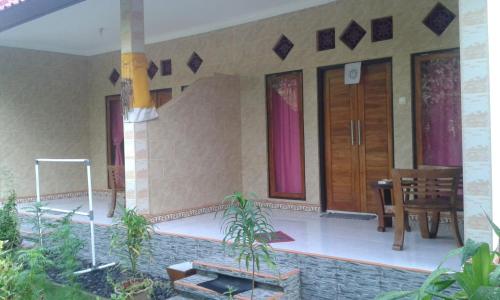 5 THINGS TO DO IN NUSA LEMBONGAN
Now that you've got all the logistics of how to get to the island, where to stay, and how to get around, let's get to the fun stuff.
So, without further ado, here is a complete guide on the 5 best things to do in Nusa Lembongan Bali.
DREAM BEACH NUSA LEMBONGAN
Dream Beach is one of the most epic beach locations on the island and it makes it to the top of this list of things to do.
Dream Beach boasts golden sands, cliff jumps, turquoise waters, colorful reefs, rugged viewpoints, and hidden caves.
WHERE IS DREAM BEACH?
From the main hub of the island, it's a short 10-minute drive through some small local villages that will bring you directly to the shores at Dream Beach Lembongan.
WHAT TO EXPECT AT DREAM BEACH
Beach bumming on Dream Beach is one of my favorite Nusa Lembongan things to do. It's also the most popular beach on the island so you can expect to see lots of tourists here.
However, don't be deterred by this as there are some amazing uncrowded spots that you can find at Dream Beach.
Exploring the epic cave under the cliffs on the right-hand side of the beach is just one of the things you can do to escape the crowds.
At low tide, you can walk around the rocky headland and into the deep cave to discover a secluded beach that you will most likely have all to yourself.
If you are on the hunt for more secluded spots, the cliffs around Dream Beach can be explored and you will find some awesome cliff jumping spots.
There is no official designated spots to jump from, but there are areas where the water is deep enough and you will either have to climb out up the rocky cliffs or swim back to the shores of Dream Beach Lembongan to get back onto dry land.
Dream Beach
Dream Beach Lembongan
DEVIL'S TEAR
Devils Tear is a unique cave pool on the edge of rocky cliffs which can be found on the southwest coast of Nusa Lembongan Bali.
Devil's Tears is one of the top sites to see on the island with plenty of exploring to be had along the coastline.
WHERE IS DEVILS TEAR?
Devils Tear is located just around the corner from Dream Beach. In fact, it's quite a short distance to walk there from Dream Beach which will take you no more than 5 minutes.
If you are coming from the main tourist hub on the island, it is a short 10-minute drive through some small local villages that will bring you directly to Devil's Tear.
WHAT TO EXPECT AT DEVILS TEARS
Devils Tear Nusa Lembongan draws attraction to visitors to see the forceful flow of water entering the cave and spitting it back out again with a roar.
The water inside Devil's Tear is crystal clear and you may be lucky enough to spot some turtles cruising around in the cove.
There are a number of reflection pools along the cliffs where you can get creative and potentially capture some amazing shots, especially at sunset.
A trip to Devil's Tear is definitely worth it when looking for what to do in Nusa Lembongan.
Devil's Tear
MANTA POINT SNORKELING
A trip to Manta Point is hands-down one of the best things to do in Nusa Lembongan.
Snorkeling with giant Manta Rays is up there with one of the most unforgettable experiences to be had during your visit.
WHERE TO BOOK A SNORKELING TRIP TO MANTA POINT
You can book a snorkel trip to Manta Point online in advance to get the best rates.
The Manta Point snorkeling tour is a half-day activity and it includes pick-up and drop-off from your hotel in Lembongan Island and the spots visited on the tour include Manta Point, Crystal Bay, Gamat Bay, and Mangrove Point.
MY EXPERIENCE ON THE TOUR
Our snorkeling tour began at 8:30 am where we met with our boat and tour guide who sorted us all out with some snorkeling gear and fins before jumping on board the boat.
We cruised on the boat for around 30-minutes across crystal clear waters until we arrived at Manta Point.
Within seconds of arriving, our snorkeling guide starting yelling out "manta, manta, manta." We spotted a manta ray cruising along the surface of the water and we were quick to jump in for a snorkel.
These majestic creatures are absolutely incredible. They glide effortlessly through the ocean and are really friendly to swim with.
The manta rays can be quite intimidating to begin with due to their body size of up to 5 meters, though you will soon realize they are harmless, humble giants.
Snorkeling with mantas
Manta Point
YELLOW BRIDGE
The iconic yellow suspension bridge has become an Instafamous spot and it's by far one of the top things to do in Nusa Lembongan Bali.
The Yellow Bridge is located between Lembongan Island and Ceningan Island.
It's a pretty awesome experience riding a motorbike over the ocean across the Yellow Bridge Lembongan. It's also a great spot to take some photos if you time it right with the traffic.
Yellow Bridge Lembongan
The famous Yellow Bridge Lembongan
SHIPWRECK POINT
This world-class reef break attracts surfers from all over the world, though surfing the right-hand reef break at Shipwreck Point is not for the inexperienced surfer.
On a good swell, Shipwrecks is by far the best spot on the island to surf and can hold waves of up to 10-feet.
Surfboard rental shops can be found throughout the main street of town and you can find a rental board for approximately 50,000 Rupiah for 2 hours.
However, if you are not a keen surfer it's not a bad spot to spectate from the beach at one of the many shady shacks along the waterfront.
Shipwreck Point – Lembongan Bali
THINGS TO KNOW BEFORE YOU GO
From my experience having visited all 3 Nusa Islands, here is an overview of how many days I recommend spending on each island:
This will give you plenty of time to enjoy all the awesome spots that the Nusa Islands have to offer!
NUSA LEMBONGAN MAP
AIRBNB NUSA LEMBONGAN
Another option for accommodation when visiting Nusa Lembongan is to stay in an Airbnb, which has some great deals!
Use the search box below to find all available Airbnb's on Nusa Lembongan Bali.
BEST TOURS IN BALI
MORE BALI TRAVEL GUIDES
Nusa Penida Guide: 15 Things To Do In Nusa Penida
Nusa Lembongan Guide: 5 Things To Do In Lembongan
Nusa Ceningan Guide: 3 Things To Do In Nusa Ceningan
Bali Travel Guide: 2 Week Bali Itinerary
Bali Waterfalls Guide: 7 Best Bali Waterfalls
Bali Beaches Guide: 11 Best Beaches In Uluwatu
LONELY PLANET BALI
One of the best books to take on your trip is the Lonely Planet Bali Travel Guide!
BUY NOW ON AMAZON → LONELY PLANET BALI
ONLINE ENGLISH TEACHING
Do you want to travel full-time and get paid along the way?
Teaching English online is one of the easiest and most flexible jobs out there! Become a Digital Nomad, choose your own hours and work remotely from anywhere in the world by teaching English online. All you need is a laptop, good WiFi connection, a TEFL certificate and you're good to go!
JOIN MY FACEBOOK COMMUNITY
Do you have any questions about Lembongan Island?
Join my Facebook Community and send me a message at any time for a quick response!
MY SHOP
Before you go, don't forget to check out My Online Shop!
I've got a wide range of digital products for sale and I'm sure you'll find something that will come in handy during your travels!
FINAL THOUGHTS
Thanks for reading this article and if you have any questions about the Things To Do In Nusa Lembongan, please drop me a comment below this post and I will get back to you as soon as I can.
Happy Adventuring!