Devils Tear Nusa Lembongan is a unique cave pool on the edge of rocky cliffs that can be found on the southwest coast of Nusa Lembongan Island.
This is my favorite location on the island with plenty of exploring to be had along this awesome coastline.
I have put together this complete guide to Devil's Tear Nusa Lembongan including where it's located, the best time to visit, and what to expect when you arrive.
WHERE IS DEVILS TEAR NUSA LEMBONGAN?
Devil's Tear Nusa Lembongan is located around the corner from Dream Beach, which is another one of the must-see locations on Nusa Lembongan Island.
From the main tourist hub, it's a short 10-minute drive through the small local villages that will bring you directly to the jump-off point for Devils Tear Nusa Lembongan.
Click here to see the location on Google Maps.
HOW TO GET HERE
The best and easiest way to get to Devil's Tears Lembongan is by scooter.
There are a number of scooter rental shops dotted along the main street in Nusa Lembongan that will be able to sort you out with some wheels when you arrive.
Alternatively, you can ask the receptionist at your accommodation to help organize a scooter rental for you.
You can expect to pay around 70,000 IDR per day for a scooter rental with a full tank of gas.
I also highly recommend purchasing travel insurance, especially when riding on the roads in Asia. Safety first!
WHAT TO EXPECT AT DEVILS TEAR NUSA LEMBONGAN
Devils Tear Lembongan draws attraction to visitors to see the forceful flow of water entering the cave and spitting it back out again with a roar.
The water is crystal clear and on a calm day, you may be lucky enough to see turtles cruising around in the cove.
There are also a number of warungs (food and drink vendors) to purchase a refreshing coconut, cold water, and other snacks.
Devils Tears
Cold coconut
Devil's Tear Nusa Lembongan is one of the best spots on the island to watch the sunset. There are a number of reflection pools along the cliffs where you can get creative and potentially capture some amazing shots.
If you're up for an adrenaline rush, there are some cliff jumping spots at a smaller cove in front of the reflection pools.
If you do decide to take the leap, you will have to time your jump in between the sets of waves to avoid being caught in a sticky situation.
Devil's Tear Nusa Lembongan
Devil's Tear Lembongan
THINGS TO KNOW BEFORE YOU GO
I made the mistake of exploring Devil's Tears Nusa Lembongan barefoot, which was not ideal because the rocky outcrops are very sharp along this coastline.
I recommend wearing a good pair of walking shoes when exploring this location.
After you've visited this epic spot, you may also like to check out some other awesome locations nearby such as;
Mahana Point
WHERE TO STAY IN NUSA LEMBONGAN
Nusa Lembongan has hundreds of accommodations to choose from so I have narrowed it down to a few of the best places to stay in Nusa Lembongan to suit the needs of budget backpackers and luxury travelers.
See the list of accommodations below that I personally recommend:
Luxury: The Tamarind Resort
I personally stayed at the Tamarind Resort and can't recommend this place enough! This luxury 5-star accommodation features 2 swimming pools, a restaurant and bar, a fitness center, free wifi, and incredible views of the ocean and Mt. Agung in Bali. Choose from a double room, twin room, or 1, 2, and 3 bedroom villas. The Tamarind has it all! Breakfast is also included for all guests. Perfect place to stay for couples, families, and friends!
Mid Range: Pandana Boutique Hotel
I have also spent a few nights at Pandana Boutique Resort which is an affordable accommodation centrally located on the hill overlooking the ocean and close to Devils Tear Nusa Lembongan. Featuring 2 swimming pools, a restaurant, bar, and terrace. The rooms have beautiful Bali decor, are very spacious, air-conditioned, mini bar, tea/coffee maker, and private bathroom. This property has free wifi and breakfast included for all guests! Great place to stay for couples, friends, and families.
Budget: Risna Homestay
Risna Homestay is one of the best budget accommodations near Devil's Tear Nusa Lembongan perfect for solo travelers, couples, and groups of friends. The rooms are spacious with comfortable beds and fitted with a wardrobe, seating area, private bathroom, and outdoor terrace with garden views. This property is centrally located and close to the top Nusa Lembongan tourist spots. The staff can also help you to organize activities on the island.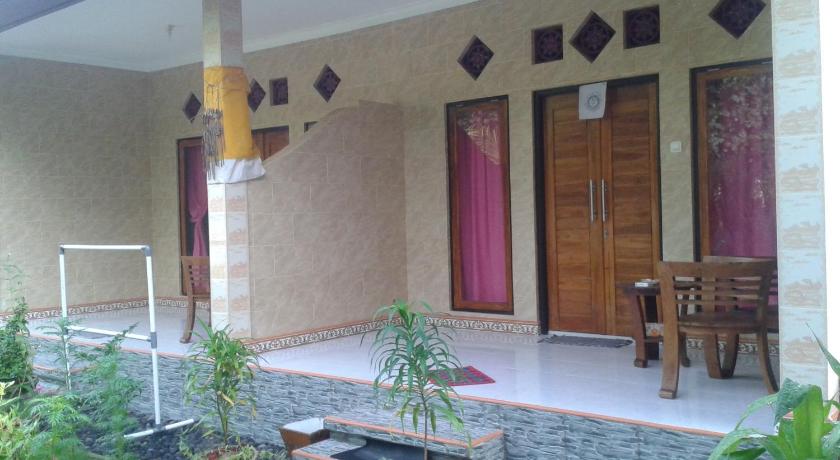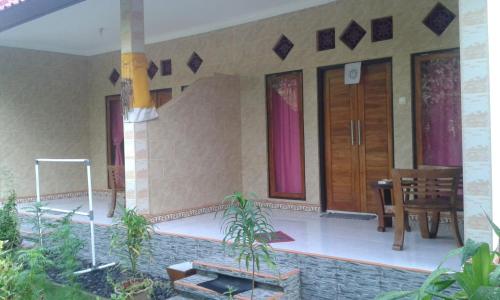 WHAT TO PACK FOR NUSA ISLANDS
When visiting the islands, here is a list of items I highly recommend bringing with you;
If you're interested in taking awesome photos and videos on your travels, this is the camera gear that I use and recommend;
BEST TOURS IN BALI
MORE BALI TRAVEL GUIDES
TRAVEL RESOURCES FOR YOUR NEXT TRIP
Whether you're a seasoned traveler or it's your first trip overseas, here are some useful travel resources to help you kick-start your next adventure!
Looking for more? Check out my Travel Resources page for further help with your trip planning!
FINAL THOUGHTS
If you have any questions about this post, please drop me a comment below and I will get back to you as soon as I can.
For a quicker response, be sure to join Jonny Melon's Travel Tribe on Facebook and post your questions or recommendations to our awesome community.
THANKS FOR READING
Hey friend, thanks for reading this guide!
Please know this post may contain affiliate links. When making a purchase through one of my links, I earn a small kickback at no extra cost to you and it's a big help to keep the site up and running. Rest assured, I only promote products and services that I personally use and recommend.
Many thanks!