Dream Beach Nusa Lembongan is one of the most epic beach locations on the island. If you love turquoise water and golden sands then this is a must-see destination during your visit to Nusa Lembongan Island.
I have put together this ultimate guide including how to get there, the best time to visit, and what to expect when you arrive.
Want cheap flights to Bali? Check out CheapOair to book now and travel for less!
Have you got travel insurance for Bali? We all know accidents can happen and having World Nomads Insurance will save you thousands of dollars if something goes wrong.

WHERE IS DREAM BEACH NUSA LEMBONGAN?
Dream Beach Lembongan can be found on the southwest coast of Nusa Lembongan Island.
Click here to see the location on Google Maps.
From the main tourist hub, it is a short 10-minute drive through some small local villages that will bring you directly to Dream Beach.
HOW TO GET HERE
The best and easiest way to get to Dream Beach Lembongan is by scooter.
There are a number of scooter rental shops dotted along the main street in Nusa Lembongan Island that will be able to sort you out with some wheels when you arrive.
Alternatively, you can ask the receptionist at your accommodation to help organize a scooter rental for you.
You can expect to pay around 70,000 IDR per day for a scooter rental with a full tank of gas.
Beautiful views
WHAT TO EXPECT AT DREAM BEACH LEMBONGAN
Dream Beach Nusa Lembongan is by far one of my favorite beaches on the island. It's also the most popular beach with lots of tourists coming and going throughout the day, so the best time to visit is early morning to beat the crowds.
However, don't be deterred by this as there are some amazing uncrowded spots that you can find in the area.
Dream Beach Lembongan features an epic cave that can be found under the cliffs on the right-hand side of the beach. At low tide, you can walk around the rock and into the deep cave and discover a secluded beach that you will most likely have all to yourself.
If you are on the hunt for more secluded spots without the crowds, the cliffs surrounding the beach can be explored and you will find some awesome cliff jumping spots.
There is no official designated spots to jump from, but there are areas where the water is deep enough and you will either have to climb out up the rocky cliffs or swim back to the shores of Dream Beach Lembongan to get back onto dry land.
The secret cave
Beach day
SPEND THE NIGHT AT DREAM BEACH LEMBONGAN
There is a number of accommodation options available right on the sand at Nusa Lembongan Dream Beach if you wish to spend the night here.
One awesome location is the Dream Beach Huts Lembongan which features an epic infinity pool set on the cliff edge overlooking Dream Beach Lembongan.
There are a dozen straw hut bungalows dotted around the gardens and just a stone's throw to the beach. Cafe Pandan is attached to the Dream Beach Huts Lembongan accommodation and it's open for breakfast, lunch, and dinner.
Dream Beach Huts Lembongan
OTHER POINTS OF INTEREST
Further along the cliffs from Dream Beach Nusa Lembongan you can find another popular tourist spot known as Devil's Tear.
Devil's Tear Nusa Lembongan features a rocky outcrop that sucks the water in and spits it back out again through a blowhole.
It's also one of the best spots on the island to watch the sunset. There are a number of reflection pools along the cliffs where you can get creative and potentially capture some amazing shots.
Devils Tear Nusa Lembongan
Sunset at Devils Tear Lembongan
THINGS TO KNOW BEFORE YOU GO
The Nusa Islands is a trio of islands just 30 minutes by boat from mainland Bali.
Get your ticket → Ferry from Bali to Nusa Islands
From my experience having visited all 3 Nusa Islands, here is an overview of how many days I recommend spending on each island:
WHERE TO STAY IN NUSA LEMBONGAN
Nusa Lembongan has hundreds of accommodations to choose from so I have narrowed it down to a few of the best places to stay to suit the needs of budget backpackers and luxury travelers.
See the list of accommodations below that I personally recommend:
Luxury: The Tamarind Resort
I personally stayed at the Tamarind Resort and can't recommend this place enough! This luxury 5-star accommodation features 2 swimming pools, a restaurant and bar, a fitness center, free wifi, and incredible views of the ocean and Mt. Agung in Bali. Choose from a double room, twin room, or 1, 2, and 3 bedroom villas. The Tamarind has it all! Breakfast is also included for all guests. Perfect place to stay for couples, families, and friends!
Mid Range: Pandana Boutique Hotel
I have also spent a few nights at Pandana Boutique Resort which is an affordable accommodation centrally located on the hill overlooking the ocean. Featuring 2 swimming pools, a restaurant, bar, and terrace. The rooms have beautiful Bali decor, are very spacious, air-conditioned, mini bar, tea/coffee maker, and private bathroom. This property has free wifi and breakfast included for all guests! Great place to stay for couples, friends, and families.
Budget: Risna Homestay
Risna Homestay is one of the best budget accommodations perfect for solo travelers, couples, and groups of friends. The rooms are spacious with comfortable beds and fitted with a wardrobe, seating area, private bathroom, and outdoor terrace with garden views. This property is centrally located and close to the top Nusa Lembongan tourist spots. The staff can also help you to organize activities on the island.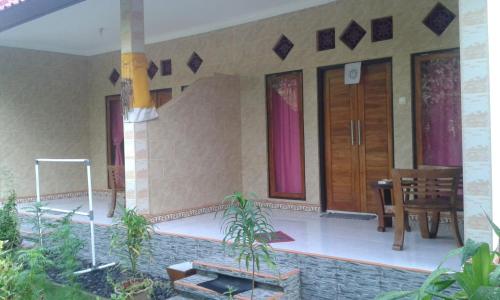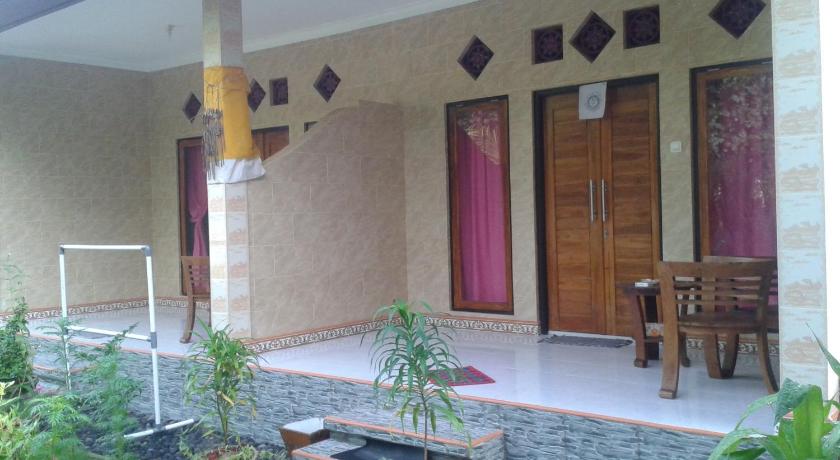 AIRBNB NUSA LEMBONGAN
Another option for accommodation when visiting Nusa Lembongan is to stay in an Airbnb, which has some great deals!
BEST TOURS IN BALI
MORE BALI TRAVEL GUIDES
Nusa Penida Guide: 15 Things To Do In Nusa Penida
Nusa Lembongan Guide: 5 Things To Do In Lembongan
Nusa Ceningan Guide: 3 Things To Do In Nusa Ceningan
Bali Travel Guide: 2 Week Bali Itinerary
Bali Waterfalls Guide: 7 Best Bali Waterfalls
Bali Beaches Guide: 11 Best Beaches In Uluwatu
LONELY PLANET BALI
One of the best books to take on your trip is the Lonely Planet Bali Guide!
BUY NOW ON AMAZON → LONELY PLANET BALI
ONLINE ENGLISH TEACHING
Do you want to travel full-time and get paid along the way?
Teaching English online is one of the easiest and most flexible jobs out there! Become a Digital Nomad, choose your own hours and work remotely from anywhere in the world by teaching English online. All you need is a laptop, good WiFi connection, a TEFL certificate and you're good to go!
JOIN MY FACEBOOK COMMUNITY
Do you have any questions about Dream Beach Nusa Lembongan?
Join my Facebook Community and send me a message at any time for a quick response!
MY SHOP
Before you go, don't forget to check out My Online Shop!
I've got a wide range of digital products for sale and I'm sure you'll find something that will come in handy during your travels!
FINAL THOUGHTS
Thanks for reading this article and if you have any questions, please drop me a comment below and I will get back to you as soon as I can.
Happy Adventuring!