As you imagine from the name, Coral Bay Western Australia is just as beautiful as the name suggests.
Just a stone's throw away from the World Heritage-listed Ningaloo Reef, this beautiful destination boasts white sands, crystal clear waters, vast marine life, and is blessed with great weather for most of the year.
A mecca for divers and sea lovers, there are many awesome things to do in Coral Bay, offering some of the most spectacular marine life encounters and some of the most breathtaking dives you'll ever take.
If you're wanting to know all about this truly unique destination and the beauty behind the town, then carry on reading.
Beautiful beaches in Coral Bay
Want cheap flights in WA? Check out CheapOair to book now and travel for less!
Have you got travel insurance for Australia? We all know accidents can happen and having World Nomads Insurance will save you thousands of dollars if something goes wrong.

WHERE IS CORAL BAY?
Coral Bay is located in the Coral Coast region of Western Australia and it's one of the most western points of mainland Australia.
Click here to see the location on Google maps.
Just a sandy stroll from the beach and at the end of Ningaloo's 5000 square kilometer reef, the town boasts a selection of accommodation, shops, cafes, and restaurants.
HOW TO GET TO CORAL BAY
You can get there from Perth in about half a day if you fly into Learmonth Airport then take the 1.5-hour drive to Coral Bay WA.
If you fancy taking things a little slower, you can take the drive north from Perth which will take around 2 days.
As a fan of road trips, I would choose to take the drive.
This way you get to see more on your trip, stopping at little unknown spots along the way and really making the most of your time in Western Australia.
However, if time is of the essence, flying is a much quicker and more straightforward option.
West Coast Australia road trip
BEST TIME TO VISIT CORAL BAY WA
If it's the weather you're worried about, then don't. It's lucky that this magnificent destination boasts good weather near enough all year round, making your trip a lot easier to plan.
However, if you're wanting to ensure you're getting the most out of the things to do in Coral Bay, then there are a few seasons when it's worth visiting.
Famed for being the home to the world's largest fish, the Whale Shark, these gentle giants can often be found off the coast from March to July every year. It's rare you'll ever be able to come fin-to-fin with these beauties, so make sure to time your visit right.
The migrating season for the humpback whales is also something to think about as they come down the coast every year. Between June and November is when it's best to visit if you're hoping to jump on one of the whale watching tours.
If none of the above is on your list and you're just going here for the beach vibes, then you're in luck as whatever time of year you go, you're in for a good tan.
An aerial perspective
5 AWESOME THINGS TO DO IN CORAL BAY
Now that you know a little about Coral Bay Western Australia, how to get here, and the best time to visit, it's time to get to the fun stuff!
So, without further ado, here is a complete list of 5 Awesome Things To Do Coral Bay during your visit.
SNORKEL WITH MANTA RAYS AT NINGALOO REEF
First up and arguably one of the best tours of the reef is the snorkeling with Manta Ray's experience. Frazer McGregor is the lead skipper and owner of one of the top tour companies in the area, Ningaloo Marine Interactions.
Having spent years conducting both formal and informal research of the Manta Rays, Frazer and the team have put together an incredible tour package for you to enjoy.
Enjoy this full-day tour on the water, learning about the Manta Rays and the place they call home. You'll be treated to tea, coffee snacks, and lunch on board. All diving gear will be provided in full and you'll be quite literally thrown into the incredible world of Manta Rays.
Not only will you encounter Manta Ray's whilst you're down there but you'll also come across the other wide range of sea life located at Ningaloo Reef, including dolphins, turtles, stingrays, tiger sharks, and blacktip reef sharks, to name a few!
Ningaloo Reef Coral Bay
Swimming with stingrays
The skipper, Frazer McGregor
GO FOUR-WHEEL-DRIVING ON THE SAND DUNES
If you're up for a fun-fuelled adventure, just 15 minutes drive south of the town you can find an array of sand dune 4WD tracks along Five Fingers Reef.
Just before the end of the tar-sealed road, there is an air pump that you can use to deflate your tires before driving onto the sand and then reinflate on your way back through.
The way is clearly signposted and the sandy road will spit you out on an isolated beach at Five Fingers Reef where you can go 4×4'ing along the shoreline, go for a dip in the turquoise waters, or flick a line in to try and catch a fish.
4×4'ing on the sand dunes
Isolated beaches in Coral Bay
WATCH THE SUNSET AT CORAL BAY BEACH
One of the number one things to do in Coral Bay is to watch an unforgettable sunset. With the most pristine beaches on offer and the most turquoise of waters, this epic destination makes for the perfect backdrop to any activity.
Whether you're a sunrise or sunset kind of person, you'll never be failed by the incredible views over the bay, and the sun setting over the water is a great way to round off a day.
Grab your friends, family, and loved ones, a bottle of something nice, some tasty snacks and head up to the lookout point on top of the dunes for what I promise you, will be an epic sunset.
For another perspective, you can find some small caves at the base of the dunes where you can throw down a rug and enjoy the soothing sounds of the incoming waves.
Watching the sunset from the dunes
A great way to end the day
4X4 QUAD TREKKING ADVENTURE
For those adrenaline junkies out there, the 4×4 Quad Trekking Adventure is not to be missed and has well and truly earned its spot on this guide.
Experience the area in a different way with the selection of 4×4 Quad Tours on offer.
You can experience the 2-hour Beach Tour, cruising through the sand dunes and see the turtles feeding in the shallows or try something a little different and take the Northern Lights Trek – a nighttime cruise along the beaches of Coral Bay where you can marvel at the beautiful sunset and see the stars come to life.
All tours range from 2 – 2.5 hours and the pricing is varied based on what tour you choose. You can take a self-driving buggy or have someone drive it for you and again, prices will be variant of this.
On each tour, helmets and snorkeling equipment are provided as you'll get the chance to stop and swim in the ocean if you wish.
The buggy trekking is something I would highly recommend and is a completely different way to experience the region. It's definitely something you'll never forget. Be sure to take a hat, sunscreen, sunglasses, and swimwear with you.
Click here to see more information on the tours and book online in advance.
4×4 Quad Trek Adventure
CHARTER A FISHING BOAT
For all you keen fishermen, Mahi Mahi Fishing Charters is a fishing boat charter company that has been operating for 20 years in the area!
Captain Bernie Vale who has been fishing in the area for over 30 years has a reputation for being one of the top skippers in the state. Proudly promoting a reduction in the use of bags supporting The Billfish Foundation, Mahi Mahi is not only providing an epic tour, but they're also doing good with it as well.
Full Day, Half Day, and Private Group Charters are all on offer. With the ability to do light game or bottom fishing and to take some home (within the state fishing limits) and with the private tours being fully customizable, chartering a fishing boat definitely has to be one of the top things to do in Coral Bay.
Fishing Charter
ACCOMMODATION IN CORAL BAY
There are only a small handful of accommodation options to choose from such as apartments, resort-style rooms, and camping.
See below for a list of accommodation in Coral Bay Western Australia to fit the needs of budget backpackers, luxury travelers, and everyone in between.
LUXURY: NINGALOO REEF RESORT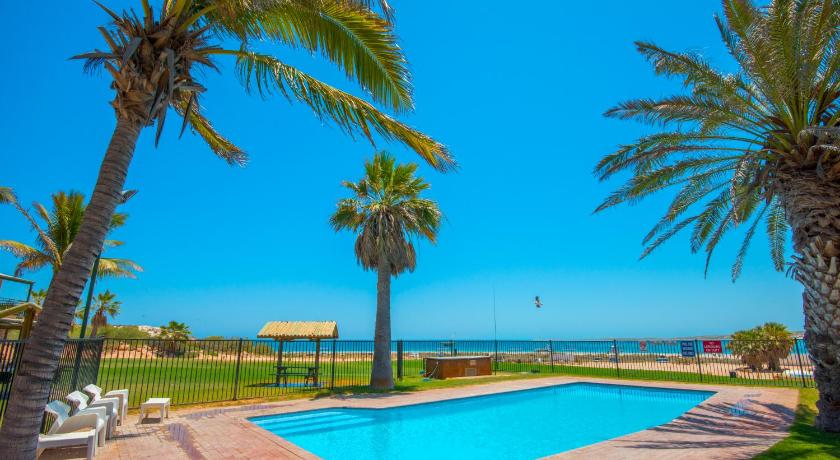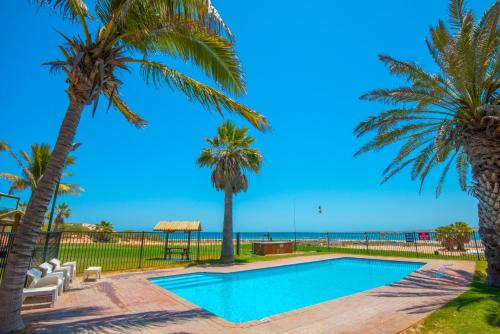 MID-RANGE: PEOPLES PARK
BUDGET: CORAL BAY BACKPACKERS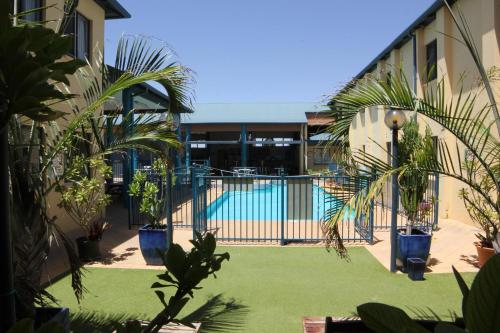 CAMPING AT CORAL BAY
If you're looking for alternative options for accommodation in Coral Bay Western Australia other than the ones listed above, Peoples Caravan Park offers affordable accommodation for all sorts of travelers.
Whether you're traveling in a campervan, pitching a tent, or looking for a cabin to stay in for a night or two, Peoples Caravan Park has got you covered with some of the best camping at Coral Bay.
The park features a cafe, bar, restaurant, laundry amenities, hot showers, toilets, camp kitchen, BBQs, free WiFi, and more!
MORE WESTERN AUSTRALIA TRAVEL GUIDES
LONELY PLANET AUSTRALIA
One of the best books to take on your trip is the Lonely Planet Australia Guide!
BUY NOW ON AMAZON → LONELY PLANET AUSTRALIA
JOIN MY FACEBOOK COMMUNITY
Do you have any questions about this post?
Join my Facebook Community and send me a private message at any time for a quick response!
ONLINE ENGLISH TEACHING
Do you want to travel full-time and get paid along the way?
Teaching English online is one of the easiest and most flexible jobs out there! Become a Digital Nomad, choose your own hours, and work remotely from anywhere in the world by teaching English online. All you need is a laptop, good WiFi connection, a TEFL certificate and you're good to go!
MY SHOP
Before you go from this post, don't forget to check out My Online Shop.
I've got a wide range of products for sale and I'm sure you'll find something that will come in handy during your travels.
FINAL THOUGHTS
So there you have it, a little insight into a sea lover's mecca, a relaxer's paradise, and an adventure lover's playground.
Coral Bay Western Australia really does cater to the masses and has something for everyone. I couldn't recommend it enough and if you're heading that way, you'd be a fool to miss it.
I hope you enjoyed reading this article and if you have any questions, please leave a comment below this post and I will get back to you as soon as I can.
Happy adventuring!
This trip was in association with Tourism WA and Backyard Bandits.