Machu Picchu Mountain is one of the 7 man-made wonders of the world that is most famous for its ancient Inca ruins consisting of temples, terraces, and water channels.
Machu Picchu translates to Old Mountain, taking its name from the location of the Incan citadel.
I spent one full day exploring Machu Picchu Mountain and have put together this complete guide which includes everything you need to know before you go!
WHERE IS MACHU PICCHU MOUNTAIN LOCATED?
Machu Picchu Mountain is located in the Sacred Valley approximately 70km from Cusco City in Peru.
Machu Picchu altitude is 2,350m above sea level.
Click here to see the location on Google maps.
HOW TO GET TO MACHU PICCHU?
There are a couple of ways of reaching Machu Picchu by either trekking or by train and bus.
Trekking Machu Picchu:
The Inca trail is the most common route for trekking Machu Picchu and there are many different packages to choose from including 2-day, 4-day, 5-day, and 8-day treks.
There are dozens of tour operators and offices dotted around Cusco City to book the Inca Trail to Machu Picchu, but in my experience, it can be overwhelming trying to find an operator to book a trek with and not be ripped off.
Alternatively, you can book your Machu Picchu trek online in advance to avoid the hassle of having to organize it once you arrive.
I recommend planning a trip to Machu Picchu on the Get Your Guide website. They have a number of trekking options that are affordable and reliable.
Click Here to search for all trekking Machu Picchu options and book online!
Train + Bus to Machu Picchu:
The easier option is by taking the train and bus combo from Cusco with an overnight stay in Aguas Calientes, the town below Machu Picchu.
There are daily trains that depart from Ollantaytambo (a town near Cusco) and arrive in Aguas Calientes. The 2-hour train journey itself is beyond scenic and an experience I am sure you will never forget!
Once you arrive in Aguas Calientes I recommend spending one night here and taking the first bus that departs at 5 am from the main bus stop in Aguas Calientes to Machu Picchu the following morning.
You can purchase Machu Picchu train tickets in Cusco at a tourist office or online in advance.
Machu Picchu Train
MACHU PICCHU TOURS
For all Machu Picchu Tours from Cusco, there are a number of different packages available on the Get Your Guide website.
Click Here to find a Machu Picchu tour that best suits you.
I personally visited these amazing ruins with Killa Expeditions, a reputable adventure tour company in Cusco.
Myself and eleven other keen trekkers embarked on a 9-Day Ausangate Trek which included Rainbow Mountain, Machu Picchu, and Sacred Valley. It was hands down one of the best experiences I have ever had!
Enjoying the view
WHAT TO EXPECT
According to historians, Machu Picchu was built in the 15th century by the Inca Pachacutec. This Inca city was built with huge blocks of stone and the most fascinating part is that no mortar was used during the construction.
The ruins are divided into two main areas, the agriculture area consisting of terraces and the urban area which served administrative purposes. These two areas combined are absolutely beautiful it's a picture-perfect destination.
Inca ruins
Due to a massive influx of tourism over the past few years, authorities have limited the number of visitors to 2, 500 people on any given day in order to preserve the ruins at Machu Picchu.
The earlier you can get to Machu Picchu the better to avoid the crowds and on a clear day, you may get lucky enough to see the sunrise over the mountains, illuminating the Inca ruins below.
The ruins are best explored on a guided tour if you are wanting to learn first-hand the long history of this ancient Incan city. Otherwise, visitors are free to roam around at their own pace taking in the sights and capturing pictures along the way.
Bear in mind that the designated pathways are one way only so once you go down you can't go back up. Take your time and get that perfect photo at each viewpoint as you make your way around the ruins.
Tour Machu Picchu
MACHU PICCHU HOTELS
Machu Picchu has hundreds of accommodation options to choose from, so I have narrowed it down to a few of the best places to stay to fit the needs of budget backpackers, luxury travelers, and everyone in between.
See the list of accommodations below that I personally recommend:
Awarded the best hotel in Machu Picchu! Sumaq Hotel is located along the beautiful Urubamba River and is only a 20-minute drive from Machu Picchu Archaeological Site. This 5-star hotel offers comfort, elegance, and relaxation in Andean design. Free wifi is available, luxurious and spacious rooms, private balconies with mountain views, and a superb breakfast are included.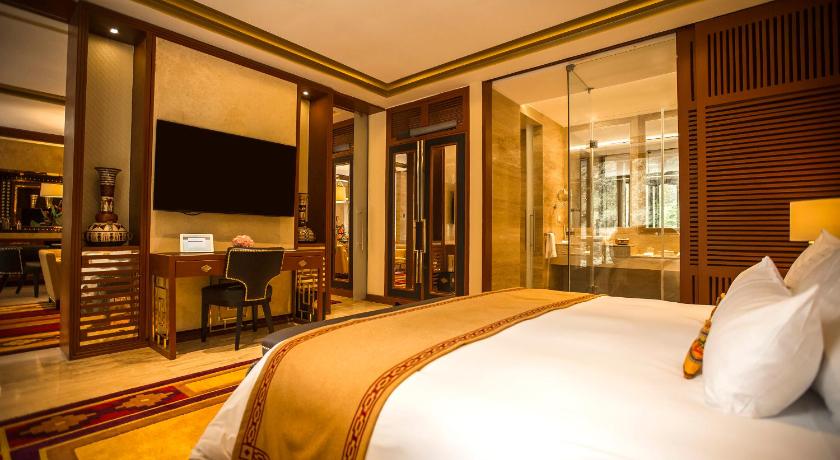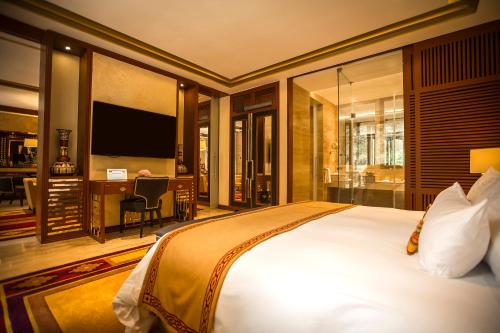 Hotel Ferre is a 3-star hotel located just 5 minutes walk from the train station. The rooms are spacious and cozy with free wifi, a private bathroom, mountain, and river views and breakfast is included. You can also enjoy the communal sauna and hot tub inside the hotel.
Casa Machu Picchu Hostel is the perfect spot for budget backpackers looking for cheap accommodation. Centrally located in Aguas Calientes, this hostel has dorm rooms, shared bathrooms, and showers with hot water and a continental breakfast is included. Chill out in the lounge or terrace to enjoy the free wifi or to meet some other fellow travelers.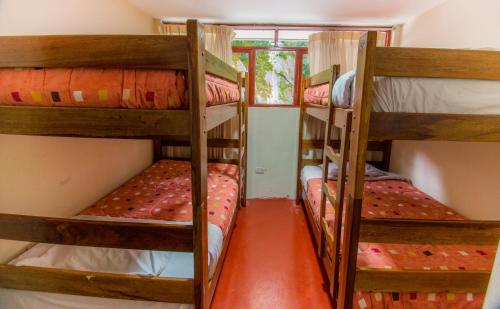 WHAT TO PACK FOR PERU
When visiting Peru, here is a list of items I highly recommend bringing with you;
If you're interested in taking awesome photos and videos on the trek, this is the camera gear that I use and recommend;
MORE CENTRAL & SOUTH AMERICA TRAVEL GUIDES
TRAVEL RESOURCES FOR YOUR NEXT TRIP
Whether you're a seasoned traveler or it's your first trip overseas, here are some useful travel resources to help you kick-start your next adventure!
Looking for more? Check out my Travel Resources page for further help with your trip planning!
FINAL THOUGHTS
I hope you found this article useful and if you have any questions, please leave me a comment below this post and I will get back to you as soon as I can. For a quicker response, be sure to join Jonny Melon's Travel Tribe on Facebook and post your questions or recommendations to our awesome community.
THANKS FOR READING
Hey friend, thanks for reading this guide!
Please know this post may contain affiliate links. When making a purchase through one of my links, I earn a small kickback at no extra cost to you and it's a big help to keep the site up and running. Rest assured, I only promote products and services that I personally use and recommend.
Many thanks!
PIN IT FOR LATER