Looking for the best things to do in Chiang Mai?
I have put together this complete guide on what to do in Chiang Mai including panoramic viewpoints, buzzing night markets, historic temples, the best places to eat, and much more!
Whether you're taking a short break from Bangkok or planning to spend a few weeks, I can assure you that you'll have a fantastic time in Northern Thailand.
HOW TO GET TO CHIANG MAI
There are a few options for getting to Chiang Mai and they are either by bus, taxi, train, or plane.
I recommend visiting the 12Go Asia website to search for all transport services to Chiang Mai and book online ahead of time.
Have you got travel insurance for your trip?!
We all know accidents can happen and having SafetyWing Insurance will save you thousands of dollars if something goes wrong.
SafetyWing offers low-cost Travel Medical Insurance to keep you covered on all your adventures.
BEST TIME TO VISIT CHIANG MAI
Weather-wise, the best time to visit Chiang Mai is between November and February when temperatures are quite cool during the dry season. However, this is also the peak holiday season in Chiang Mai, so you can expect many tourists.
Alternatively, if you visit Chiang Mai between March and October, accommodation prices tend to drop and there are far fewer tourists during this time so you'll likely pick up some good deals.
10 BEST THINGS TO DO IN CHIANG MAI
GET LOST IN CHIANG MAI OLD TOWN
Getting lost deep inside the walls of Chiang Mai Old Town is one of the best things to do in Chiang Mai.
You could spend an entire day walking the streets of the Old Town, with so many different things to see and do, it is near impossible to get bored.
BEST TOURS IN CHIANG MAI
VISIT THA PHAE GATE
Tha Phae Gate is one of the most popular attractions in Chiang Mai. The Thapae Gate is part of the crumbling city wall which used to be the boundary of the Old Town Fortress. It acts as the tourism epicenter of Chiang Mai boasting bars, restaurants, massage parlors, and more.
There is a large public square at Tha Phae Gate which plays host to many events throughout the year such as the New Year's Eve lantern-lighting celebrations, the Songkran (water fight) festival, various live music events, and cultural shows.
RIDE IN A SONGTHAEW
A songthaew is a unique passenger vehicle in Chiang Mai that zips around the old town doing swift pick-ups and drop-offs for as little as 30 Baht per ride.
They can be found driving down almost every street in Chiang Mai Old Town and all you need to do is hail one down, tell them where you want to go, and jump in the back. It is the cheapest and most convenient way to get around the Old Town if you're legs are painted on.
The BEST Affordable Camera For Travel
If you're on the hunt for a professional camera for traveling, check out the Canon G7 X Mark II.
This tiny camera fits in your pocket, captures high-quality photos and videos, and has Wi-Fi so you can instantly transfer to your phone!
VISIT WAT CHEDI LUANG TEMPLE
Chiang Mai is home to hundreds of elaborate Buddhist temples with the most popular one being the Wat Chedi Luang temple which resides smack bang in the middle of Chiang Mai Old Town.
Wat Chedi Luang was built in the late 1300s and stood an impressive 80-meters tall before it was later damaged during an earthquake in the 1500s and is now only half of its original height.
Wat Chedi Temple attracts many tourists and monks throughout the day so it can get quite busy. If you want to get some good photos of the temple, it is best to head in early when the gates open at 6 am and the entry fee is 50 Baht.
EXPLORE THE HIPSTER DISTRICT
Nimmanhaemin Road is where you can find Chiang Mai's hipster district, a short 10-minute drive from the Old Town. The quirky streets around the Nimman district are filled with creative cafes, rooftop bars, unique shopping malls, and of course hipsters – young and old!
One of the most reputable places to eat in the hipster district is the Rustic and Blue Cafe. This cozy little cafe has some of the best tasting western food in Chiang Mai located on Nimman Soi 7 Street.
There is a small courtyard seating area covered by shady trees and drooping vines, a couple of hammocks are hung up on the outdoor terrace, and a sunroom lounge area is located right down the back. The perfect spot to hang out for lunch or some evening cocktails.
The Most Functional Day Pack EVER!
The Nomatic 20L Travel Pack is perfect for everyday use and for those shorter 1-3 day adventures.
With 20+ innovative features and a minimalist design, this functional day pack gives you confidence for life on the move!
SHOP TILL YOU DROP AT THE SUNDAY MARKET
If you happen to be in Chiang Mai on a weekend, you definitely don't want to miss the famous Sunday Market. The market begins at 4 pm until Midnight, starting at Thapae Gate and continues down Rachadamnoen Rd (The Walking Street) for 1km.
The road is blocked off to cars and motorbikes during this time, making it easier and safer for people to walk up and down the street while browsing for goods.
There are hundreds of small stall vendors that line the street selling almost everything under the sun including handicrafts, jewelry, souvenirs, clothing, food, beers, coconuts, coffee, and other nicknacks alike!
The whole street comes to life at the Sunday Market with a very festive vibe!
TAKE A DAY TRIP TO DOI INTHANON NATIONAL PARK
Doi Inthanon is the highest mountain in Thailand with an elevation of 2565 meters above sea level. Doi Inthanon is located in the Chom Thong District, approximately a 2.5-hour drive from Chiang Mai.
Doi Inthanon National Park is filled with temples, gardens, nature walks, waterfalls, and summit views.
My favorite location inside the national park is The Great Holy Relics Pagoda, a temple complex positioned in the mountains with panoramic views of the region and beautiful garden surroundings.
I rented a motorbike in Chiang Mai for 150 Baht per day and the ride took me around 2.5-hours. There is a ticket office on the side of the road at the beginning of the national park and the entrance fee is 300 Baht per person.
The other option is to book a tour from Chiang Mai.
Dress warmly as the temperatures in the Doi Inthanon National Park can drop to 5 degrees Celsius. The park is open 7 days a week from 5:30 am to 6:30 pm.
Forget plastic SIM Cards… Get an eSIM!
Say hello to eSIM – a virtual SIM card pre-loaded with mobile data so you can get online and stay connected around the world.
OneSimCard is the best eSIM for travel, with low-cost data packages available in 150+ countries.
Simply buy online, install it on your smartphone, and you're good to go!
LISTEN TO STREET BUSKERS
Throughout Chiang Mai Old Town there are dozens of buskers dotted around the streets on a daily basis, jamming away on their guitars, drums, keyboards, or anything that can make a sound.
Don't rush past the street buskers as the majority of them are very talented, entertaining, and definitely worth a listen.
VISIT THE DOI SUTHEP TEMPLE
Wat Phra That Doi Suthep is a Buddhist temple and a sacred site to many Thai people, located high in the hills just 20 minutes drive from Chiang Mai Old Town. The entrance fee to visit Doi Suthep is 20 Baht.
People often say "If you haven't seen the view from Doi Suthep, you haven't been to Chiang Mai." Well, these people are not wrong, because the viewpoint at Doi Suthep overlooks the entire city and surroundings.
Asides from the panoramic viewpoint, there is a golden monument that stands 24-meters high in the center of the temple grounds atop Doi Suthep Mountain.
GRAND CANYON WATERPARK IN CHIANG MAI
A Grand Canyon Waterpark adventure is a MUST on your list of things to do in Chiang Mai!
Located 30-minutes' drive from Old Town Chiang Mai, is this awesome waterpark with an inflatable obstacle course, waterslides, a zip line, stand up paddleboarding, kayaking, cliff jumping, and wakeboarding!
The entrance ticket to the Grand Canyon Chiang Mai costs 50 Baht.
WHERE TO STAY IN CHIANG MAI
Chiang Mai has hundreds of accommodations to choose from, so I have narrowed it down to a few of the best places to stay in Chiang Mai to suit the needs of budget backpackers, luxury travelers, and everyone in between.
See the list of accommodations below that I personally recommend: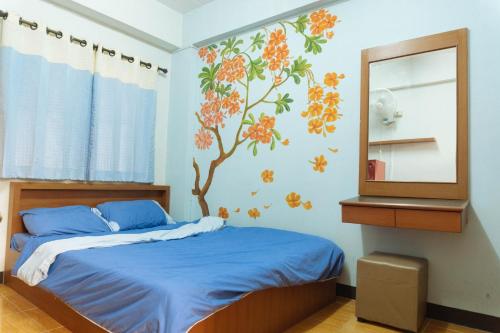 FOR ALL OTHER PLACES TO STAY IN CHIANG MAI, SEARCH ON BOOKING.COM
WHAT TO PACK FOR CHIANG MAI
When visiting Chiang Mai, here is a list of items I highly recommend bringing with you:
Must-Have Travel Essentials
Keep your cash and other valuables safe with this anti-theft hidden money wallet!
---
The GRAYL GeoPress is the best reusable bottle that allows you to purify water from anywhere!
---
---
---
FINAL THOUGHTS
I hope you enjoyed this guide and if you have any questions at all about Chiang Mai, please leave a comment below this post and I will get back to you as soon as I can.
For a quicker response, be sure to join Jonny Melon's Travel Tribe on Facebook and post your questions or recommendations to our awesome community.
TRAVEL RESOURCES FOR YOUR NEXT TRIP
Whether you're a seasoned traveler or it's your first trip overseas, here are some useful travel resources to help you kick-start your next adventure!
THANKS FOR READING
Hey friend, thanks for reading this guide!
Please know this post may contain affiliate links. When making a purchase through one of my links, I earn a small kickback at no extra cost to you and it's a big help to keep the site up and running. Rest assured, I only promote products and services that I personally use and recommend.
Many thanks!
PIN IT FOR LATER