Jurien Bay Sea Lions are the rarest species in the world with only about 12,000 of them remaining along the country's southern coastline.
The beautiful coastal town of Jurien Bay is known to be one of the main breeding grounds for the Australian Sea Lion.
Watching these graceful swimmers show off their picture-perfect, cute faces with their big eyes and visible ears that in fact might remind you more of a Labrador dog than a sea lion, will definitely be an unforgettable experience.
Hundreds of the Jurien Bay Sea Lions live just a few kilometers offshore on the isolated Buller and North Fisherman Island. They can also be found on Essex Rock, where the sea lions come to rest from their foraging expeditions.
Boat tours operating out of Jurien Bay and Green Head are the perfect way to get to watch large colonies of sea lions in the wild while maybe also getting lucky and spotting some dolphins and/or whales migrating along the coast.
WHERE IS JURIEN BAY?
Jurien Bay is located 220 kilometers north of Perth, the capital city of Western Australia. It's roughly a 2.5-hour drive.
Click here to see the location on Google maps.
It's known to be a serene fishing town endowed with long stretches of empty beaches and vibrantly colored reefs teeming with marine life.
An arc of small islands and limestone reefs protect the bay, making its shallow, crystal-clear waters one of the best snorkel spots along the coast.
The fascinating array of rainbow-colored fish, sponges, and unreal-looking corals will make visiting Jurien Bay an unforgettable experience before you even get to the highlight, which will be interacting with the playful, friendly Jurien Bay Sea Lions.
WHERE TO BOOK A JURIEN BAY SEA LION TOUR
There are multiple tour operators to be found in Jurien Bay. The leading one is Turquoise Safaris, which specializes in Jurien Bay Sea Lion Tours.
They take pride in all their guides being long-term residents, sure to know every secret spot in and around the area.
Their knowledge and experience ensure customers get the most unique offshore experience Jurien Bay has to offer.
Boat tours can be booked directly through their website, via email or you can simply give them a call as well.
All details can be found on their website www.turquoisesafaris.com.au.
Capture All Your Adventures!
I'm sure y'all know by now that GoPro's are arguably the best action cameras on the planet!
The new GoPro HERO 11 boasts 5.3K video, 27MP photo, HyperSmooth stabilization, and waterproof up to 10m!
WHAT TO EXPECT ON THE TOUR
The Jurien Bay Sea Lion Safaris are 2.5 hours long. It's completely up to you if you want to relax and enjoy watching the sea lions from the boat or if you want to get up close with the puppies of the sea.
You get the chance to grab a mask, snorkel, and fins and jump in the turquoise water.
Guidelines are in place regulating the exceptional experience with the Jurien Bay Sea Lions.
These guidelines will be explained in detail once on the boat, but they include maintaining a good distance, never landing on an island occupied by sea lions, and never trying to touch them.
The minimum number of people aboard the Turquoise Safari boat tours is 2 and the maximum is 12.
The price per adult, including snorkeling is $115, without snorkeling it is $85. Children under 12 years pay $85 and infants under 2 years are free of charge.
Boats depart out of the Jurien Bay Boat Harbor, where plenty of parking can be found. Tours are offered twice a day, one early morning and one later morning boat.
Jurien Bay Sea Lion tours are not depending on seasons, they operate year-round. Nevertheless, bookings are essential at all times.
WHERE TO STAY IN JURIEN BAY
There are dozens of accommodation options to choose from in Jurien Bay so I have narrowed it down to a few of the best places to stay to fit the needs of budget backpackers, luxury travelers, and everyone in between.
See below for a list of accommodations in Jurien Bay that I personally recommend:
LUXURY: BLUE SKY APARTMENT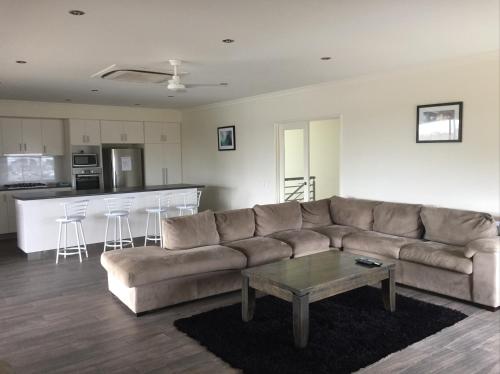 MID-RANGE: JURIEN BAY MOTEL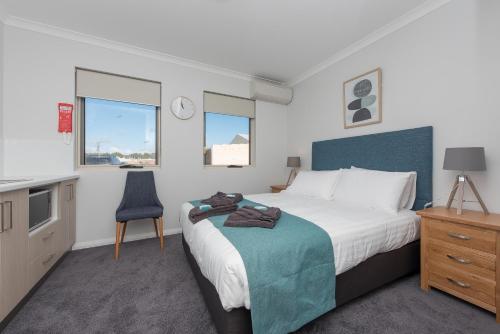 BUDGET: JURIEN BAY TOURIST PARK
FOR ALL OTHER PLACES TO STAY IN JURIEN BAY, SEARCH ON BOOKING.COM
WHAT TO PACK FOR WESTERN AUSTRALIA
When visiting WA, here is a list of items I highly recommend bringing with you:
Must-Have Travel Essentials
Keep your cash and other valuables safe with this anti-theft hidden money wallet!
---
The GRAYL GeoPress is the best reusable bottle that allows you to purify water from anywhere!
---
---
---
FINAL THOUGHTS – SEA LIONS JURIEN BAY
I hope you enjoyed reading this article and if you have any questions about the Jurien Bay Sea Lions tour, please leave a comment below this post and I will get back to you as soon as I can.
For a quicker response, be sure to join Jonny Melon's Travel Tribe on Facebook and post your questions or recommendations to our awesome community.
TRAVEL RESOURCES FOR YOUR NEXT TRIP
Whether you're a seasoned traveler or it's your first trip overseas, here are some useful travel resources to help you kick-start your next adventure!
THANKS FOR READING
Hey friend, thanks for reading this guide!
Please know this post may contain affiliate links. When making a purchase through one of my links, I earn a small kickback at no extra cost to you and it's a big help to keep the site up and running. Rest assured, I only promote products and services that I personally use and recommend.
Many thanks!
This trip was in association with Tourism WA and Backyard Bandits.