Whale watching in Jervis Bay is an absolute must during your visit to this beautiful oceanic bay on Australia's east coast!
There is no better way to get up close and personally with these humble giants than hopping onboard a 2-hour Jervis Bay whale watching cruise which will take you outside the bay to spot humpback whales showing off their acrobatic skills during their annual migration.
In this post, I have put together a complete guide of whale watching in Jervis Bay including where to book, when the Jervis Bay whale watching season is, and what to expect on the tour.
Also, at the bottom of this guide, I have included some useful information on where to stay in Jervis Bay, the best time to visit, and other points of interest on Australia's east coast.
Want cheap flights in Aussie? Check out CheapOair to book now and travel for less!
Have you got travel insurance for Australia? We all know accidents can happen and having World Nomads Insurance will save you thousands of dollars if something goes wrong.

WHERE TO BOOK WHALE WATCHING IN JERVIS BAY
There are several Jervis Bay whale watching tour operators to choose from, though it can be tricky trying to decide which one is the best.
I recommend booking the whale watching in Jervis Bay tour online in advance with Klook to get the best rates.
Jervis Bay Wild is the name of the tour operator and they also offer many other cruises such as the Dolphin Tour, Jervis Bay Passage, Sunset River Cruise, and more!
Jervis Bay whale watching tours operate out of Huskisson which is the main town and port in Jervis Bay.
WHALE WATCHING JERVIS BAY PRICES:
Adult: $65 AUD
Child: $28 AUD
Concession: $60 AUD
Family 2 Adults, 2 Children: $165 AUD
Click Here to check availability and book online in advance.
Jervis Bay Wild office in Huskisson
Jump-on point at Portside Jervis Bay
The tour begins
JERVIS BAY WHALE WATCHING SEASON
The Jervis Bay whale watching season starts in April and ends in November.
Every year, these humble giants migrate from Antarctica traveling north along Australia's east coast at the beginning of winter and then travel back towards the southern ocean at the beginning of spring.
During this time is the best opportunity to see the annual migration and acrobatic displays from these majestic humpback whales as they cruise past the coastlines of NSW and Queensland.
RELATED ARTICLE → 11 THINGS TO DO IN JERVIS BAY
A breaching humpback
WHAT TO EXPECT ON THE TOUR
Whale watching in Jervis Bay is truly an incredible experience and I guarantee you will not regret jumping on board this 2-hour boat cruise.
The tour starts in Huskisson where you will board the whale watching tour boat at Portside Cafe and from here it's a 45-minute cruise through the bay before you reach the open ocean.
As the boat cruises out to sea through the bay, you'll have spectacular views of some of the best beaches in Jervis Bay such as Hyams Beach, Nelsons Beach, and Murrays Beach, to name a few. The boat will then cruise past Bowen Island before reaching deeper waters and to where humpback whales can be spotted.
The duration of the Jervis Bay whale watching tour is 2 hours which allows plenty of time on the water to be on the lookout for the playful humpback whales. Be sure to bring your camera to capture all the magic!
Apart from spotting whales on the Jervis Bay Whale Watching Tour, you'll also get a close encounter with pods of dolphins that play in the bay all year round!
OTHER FEATURES ON THE TOUR:
History commentary on Jervis Bay
History on migrating humpback whales
See 100-metre towering cliffs
The whitest sand in the world, and the crystal blue water of the Docks
Visit a natural lagoon called Honeymoon Bay
Dolphins in Jervis Bay
On the lookout for humpback whales
Humpback whale
A whale saying hello
A friendly humpback whale in Jervis Bay
ACCOMMODATION IN JERVIS BAY
Looking for accommodation in Jervis Bay? There are countless accommodation options to choose from so I have narrowed it down to a few of the best places to stay in Jervis Bay to fit the needs of budget backpackers, luxury travelers, and everyone in between.
See below for a list of Jervis Bay accommodation that I personally recommend:
LUXURY: WORROWING JERVIS BAY
MID RANGE: HUSKISSON BAYSIDE RESORT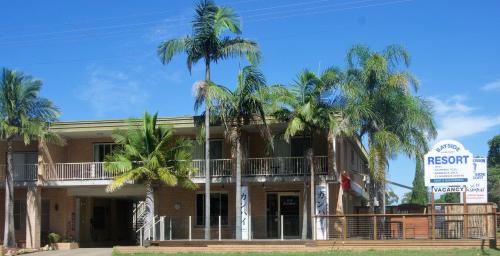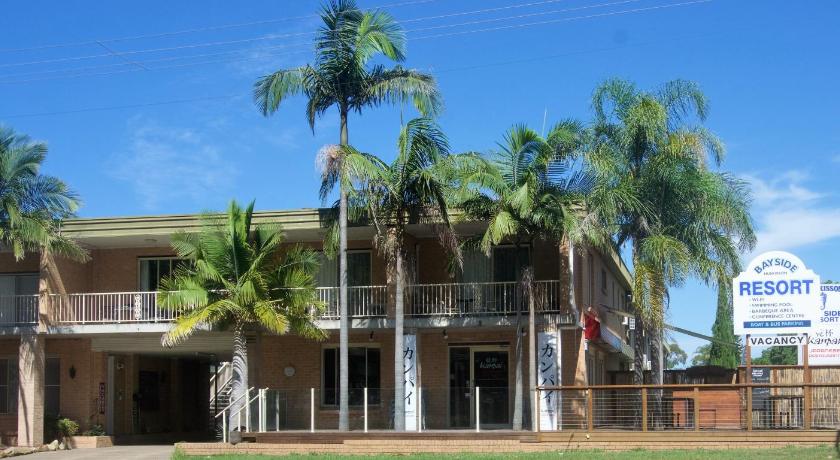 BUDGET: JUST 4 YOU
BEST TIME TO VISIT JERVIS BAY
Jervis Bay sees glorious sunshine almost all year round.
If you want the best of the best conditions weatherwise, I recommend visiting between May and October (Autumn, Winter, Spring) which is less busy and most ideal for beach bumming, coastal walks, and water sports.
Summer in Jervis Bay Australia is between December and February which sees hotter temperatures, some rainfall, and more tourists. All that aside, it's still a great time to visit Jervis Bay during this time.
JERVIS BAY TOURS
JERVIS BAY MAP

AIRBNB JERVIS BAY
Another option for accommodation in Jervis Bay is to stay at an Airbnb, which generally has some great deals!
MORE AUSTRALIA TRAVEL GUIDES
The East Coast of Australia boasts awesome beaches, lakes, waterfalls, hikes, and many more fun-fuelled adventures waiting to be had!
This is what Australia is all about and what I aim to share with you in my destination guides.
Click on the links below to see more related posts:
LONELY PLANET AUSTRALIA
One of the best books to take on your trip is the Lonely Planet Australia Guide!
BUY NOW ON AMAZON → LONELY PLANET AUSTRALIA
JOIN MY FACEBOOK COMMUNITY
Do you have any questions about this awesome tour?
Join my Facebook Community and send me a private message at any time for a quick response!
ONLINE ENGLISH TEACHING
Do you want to travel full-time and get paid along the way?
Teaching English online is one of the easiest and most flexible jobs out there! Become a Digital Nomad, choose your own hours, and work remotely from anywhere in the world by teaching English online. All you need is a laptop, good WiFi connection, a TEFL certificate and you're good to go!
MY SHOP
Before you go from this post, don't forget to check out My Online Shop.
I've got a wide range of products for sale and I'm sure you'll find something that will come in handy during your travels.
FINAL THOUGHTS
I hope you enjoyed reading this article and if you have any questions, please leave a comment below this post and I will get back to you as soon as I can.
Happy Adventuring!