Whale watching in Jervis Bay is an absolute must during your visit to this beautiful oceanic bay on Australia's east coast!
There is no better way to get up close and personally with these humble giants than hopping onboard a 2-hour Jervis Bay whale watching cruise which will take you outside the bay to spot humpback whales showing off their acrobatic skills during their annual migration.
In this post, I have put together a complete guide to whale watching in Jervis Bay including where to book, when the Jervis Bay whale watching season is, and what to expect on the tour.
WHERE TO BOOK WHALE WATCHING IN JERVIS BAY
There are several Jervis Bay whale watching tour operators to choose from, though it can be tricky trying to decide which one is the best.
I recommend booking the whale watching in Jervis Bay tour online in advance with Klook to get the best rates.
Jervis Bay Wild is the name of the tour operator and they also offer many other cruises such as the Dolphin Tour, Jervis Bay Passage, Sunset River Cruise, and more!
Jervis Bay whale watching tours operate out of Huskisson which is the main town and port in Jervis Bay.
WHALE WATCHING JERVIS BAY PRICES:
Adult: $65 AUD
Child: $28 AUD
Concession: $60 AUD
Family 2 Adults, 2 Children: $165 AUD
Find Tours, Tickets, & Transport on Klook!
Visit Klook.com to get discounted attraction tickets, book epic tours, find transportation, and more.
With thousands of amazing travel experiences around the world, you'll find the best deals on Klook!
JERVIS BAY WHALE WATCHING SEASON
The Jervis Bay whale watching season starts in April and ends in November.
Every year, these humble giants migrate from Antarctica traveling north along Australia's east coast at the beginning of winter and then they travel back towards the southern ocean at the beginning of spring.
This time is the best opportunity to see the annual migration and acrobatic displays from these majestic humpback whales as they cruise past the coastlines of NSW and Queensland.
RELATED ARTICLE → 13 THINGS TO DO IN JERVIS BAY
WHAT TO EXPECT ON THE TOUR
Whale watching in Jervis Bay is truly an incredible experience and I guarantee you will not regret jumping on board this 2-hour boat cruise.
The tour starts in Huskisson where you will board the whale watching tour boat at Portside Cafe and from here it's a 45-minute cruise through the bay before you reach the open ocean.
As the boat cruises out to sea through the bay, you'll have spectacular views of some of the best beaches in Jervis Bay such as Hyams Beach, Nelsons Beach, and Murrays Beach, to name a few.
The boat will then cruise past Bowen Island before reaching deeper waters and to where humpback whales can be spotted.
The Most Functional Day Pack EVER!
The Nomatic 20L Travel Pack is perfect for everyday use and for those shorter 1-3 day adventures.
With 20+ innovative features and a minimalist design, this functional day pack gives you confidence for life on the move!
The duration of the Jervis Bay whale watching tour is 2 hours which allows plenty of time on the water to be on the lookout for the playful humpback whales. Be sure to bring your camera to capture all the magic!
Apart from spotting whales on the Jervis Bay Whale Watching Tour, you'll also get a close encounter with pods of dolphins that play in the bay all year round!
OTHER FEATURES ON THE TOUR:
History commentary on Jervis Bay
History of migrating humpback whales
See 100-metre towering cliffs
The whitest sand in the world, and the crystal blue water of the Docks
Visit a natural lagoon called Honeymoon Bay
ACCOMMODATION IN JERVIS BAY
Do you need accommodation in Jervis Bay during your visit?
There are countless accommodation options to choose from so I have narrowed it down to a few of the best places to stay in Jervis Bay to fit the needs of budget backpackers, luxury travelers, and everyone in between.
See below for a list of Jervis Bay accommodations that I personally recommend.
LUXURY: WORROWING JERVIS BAY
MID RANGE: HUSKISSON BAYSIDE RESORT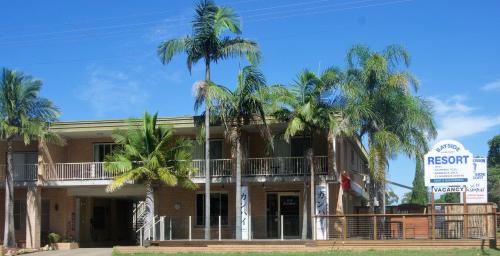 BUDGET: JUST 4 YOU
BEST TIME TO VISIT JERVIS BAY
Jervis Bay sees glorious sunshine almost all year round.
If you want the best of the best conditions weatherwise, I recommend visiting between May and October (Autumn, Winter, and Spring) which is less busy and ideal for beach bumming, coastal walks, and water sports.
Summer in Jervis Bay Australia is between December and February which sees hotter temperatures, some rainfall, and more tourists.
All that aside, it's still a great time to visit Jervis Bay during this time.
JERVIS BAY TOURS
JERVIS BAY MAP
WHAT TO PACK FOR JERVIS BAY
When visiting Jervis Bay, here is a list of items I highly recommend bringing with you.
Must-Have Travel Essentials
Keep your cash and other valuables safe with this anti-theft hidden money wallet!
---
The GRAYL GeoPress is the best reusable bottle that allows you to purify water from anywhere!
---
---
---
FINAL THOUGHTS – JERVIS BAY WHALE WATCHING
I hope you enjoyed reading this article and if you have any questions, please leave a comment below this post and I will get back to you as soon as I can.
For a quicker response, be sure to join Jonny Melon's Travel Tribe on Facebook and post your questions or recommendations to our awesome community.
TRAVEL RESOURCES FOR YOUR NEXT TRIP
Whether you're a seasoned traveler or it's your first trip overseas, here are some useful travel resources to help you kick-start your next adventure!
THANKS FOR READING
Hey friend, thanks for reading this guide!
Please know this post may contain affiliate links. When making a purchase through one of my links, I earn a small kickback at no extra cost to you and it's a big help to keep the site up and running. Rest assured, I only promote products and services that I personally use and recommend.
Many thanks!