Looking for the best whale shark tours Exmouth, Western Australia?!
This is your ultimate guide for the best ones to join this year!
Not only will you get up close and swim with whale sharks Exmouth, but you will also explore some of the most beautiful coral reefs imaginable!
Exmouth is home to one of Australia's best whale shark sighting locations, so it's safe to say a whale shark tour in Exmouth is not to be missed!
BEST WHALE SHARK TOUR IN EXMOUTH
In a rush? Let me make it short – Exmouth's best whale shark tour is the 3-Island Shark Dive in Ningaloo!
Plus, they have almost 500 positive reviews online!
In this full guide, I'll go through the best whale shark tours in Exmouth, as well as other important information like the Exmouth whale shark season, the inclusions, and more.
WHALE SHARKS EXMOUTH – OVERVIEW
Before diving into the best whale shark tours Ningaloo in Exmouth, here are some quick answers to the most frequently asked questions.
IS IT WORTH TAKING A WHALE SHARK TOUR IN EXMOUTH?
Absolutely! After all, where else in Australia can you swim with the biggest fish in the sea and have an adventure of a lifetime?
Apart from seeing the sharks, tours generally last the whole day and include a buffet lunch and an afternoon tea – what a cool experience to make new friends!
HOW LONG DO WHALE SHARK TOURS IN EXMOUTH LAST?
Whale shark swims in Exmouth generally last the whole day, for 6 to 8 hours, including lunch and afternoon tea.
IS EXMOUTH OR CORAL BAY BETTER FOR SWIMMING WITH WHALE SHARKS?
Should I swim with whale sharks in Exmouth or Coral Bay?
Exmouth is overall better than Coral Bay as you have more chances to spot and swim with them.
From March to September, you can join a tour and have a chance to get up close and personal with these majestic creatures.
Plus, the whale shark tours in Exmouth are suitable for all levels of swimmers and snorkelers.
5 BEST WHALE SHARK TOURS EXMOUTH
Now that we've uncovered some of the most frequently asked questions, let's jump into our main topic – the best Ningaloo Reef whale shark tours in Exmouth!
As you know by now, Exmouth is one of the best spots in the world to see whale sharks, and lucky for you, there are plenty of tours to choose from.
To help you make the most of your adventure, I've rounded up the 6 best Exmouth whale shark tours and why you should consider them.
Let's dive in! (pun intended 😉)
🕛 Duration: 8 hours | ⭐ Rating: 5/5 | Group Tour
Topping this list is this best Ningaloo whale shark tour, where you'll swim alongside these creatures on this exhilarating experience in Exmouth.
On this full-day adventure, you'll get the chance to observe the incredible whale sharks close up as the guide takes you to the best spots.
You will also have a chance to snorkel over the stunning coral reef, where you can spot turtles, dolphins, manta rays, and, of course, the iconic whale sharks!
This once-in-a-lifetime experience is made even better with a professional underwater photographer capturing your moments with the giant creatures.
With complimentary hotel pickup and drop-off in Exmouth, lunch, snack platters, and a glass of bubbles included in your package, what more could you ask for?
I highly suggest booking ahead of time, as this tour sells out super fast in the Exmouth whale shark season!
This experience was absolutely incredible! Worth every single penny! The crew was great, the ship was lovely, and of course the whale sharks!! It was truly unforgettable and I am so happy I was able to experience it.

Jonathan, Viator
WHAT'S INCLUDED:
Hotel pickup and drop-off

Lunch, snacks, and drinks

Use of Snorkeling equipment

Transportation around 3 islands

Celebratory glass of Champagne
Professional photographer (in and out of the water)
🕛 Duration: 7 hours | ⭐ Rating: 5/5 | Group Tour
Calling all the ocean enthusiasts! On this whale sharks tour in Exmouth, you'll embark on the ultimate marine escapade: swimming alongside the majestic whale shark, the world's largest fish!
If you've ever dreamt of frolicking with these gentle giants, the UNESCO-listed Ningaloo Reef in Exmouth, Australia, is the place to be.
With cushy seating and plenty of shade, the "Ningaloo Blue" vessel makes every ocean lover's dream come true. For sighting those elusive sea creatures, there's even an observation deck!
Depending on the time of year you venture into these waters, you may not just spot whale sharks but also manta rays and turtles.
What makes this tour truly unique though, is the amazing crew, always ready to help with a smile and they surely know how to keep you entertained!
The best part? You won't have to worry about a thing, as the tour includes roundup hotel transport from Exmouth, which means less time worrying about logistics.
In conclusion, if you're on the hunt for the best whale shark tour Exmouth, look no further than this 7-hour extravaganza!
A great day out with plenty of sightings/ swims with whale sharks and even a close encounter with a humpback whale and calf! Particularly lucky to have had smooth seas and little wind. All making it a fantastic day.

Edward, Viator
WHAT'S INCLUDED:
Hotel pick-up and drop-off in Exmouth
Snorkeling equipment (mask, snorkel, fins)
Lunch, coffee, tea

Professional photographer on boar

d
Experienced tour guides around the Ningaloo Reef
🕛 Duration: 8 hours | Group Tour
Get ready for another best whale shark tour Exmouth that will leave you speechless!
While diving in the incredibly beautiful Ningaloo Reef is a once-in-a-lifetime experience in itself, swimming alongside the Exmouth whale sharks takes the adventure to a whole new level!
This epic whale shark tour starts with a quick snorkel to introduce you to the corals, diverse fish, and other fascinating marine life.
After that, the main attraction: the experienced crew will guide you to the perfect spot in the reef where you can take the plunge into the deep blue and swim with the whale sharks in Exmouth.
During your astonishing swim with the giants, the staff will be on the lookout for other visitors, such as humpback whales, manta rays, and other fish species that make Ningaloo Marine Park their home.
In a nutshell, this Exmouth whale shark tour is nothing short of the most thrilling, awe-inspiring, and magical adventure that you will ever experience in Australia.
WHAT'S INCLUDED:
Hotel pick-up and drop-off in Exmouth
High-quality snorkeling equipment (mask, snorkel, fins)
Lunch, coffee, tea
Professional crew onboard
Experienced tour guides around the Ningaloo Reef
🕛 Duration: 8 hours | Group Tour
Next on our list is this whale shark swim Exmouth trip that will give you the adrenaline rush of your life!
First, the tour allows you to meet these gentle giants up close and personal in their natural playground – the Ningaloo Reef.
After spotting and swimming with the whales, you'll discover more of the area and see other species like manta rays, orcas, dugongs, and even dolphins and turtles.
Like other whale shark tours Exmouth, they take pride in having a highly experienced, professional, and fun crew, which is essential on such a tour.
But wait, there's more – an underwater photographer will join the tour to take pictures while you swim beside the fish – this is the stuff your Instagram dreams are made of!
Note that food is also included, with morning tea, lunch, and afternoon tea, as well as refreshments during this amazing day, to make it the special adventure you were on the hunt for.
WHAT'S INCLUDED:
Parks and Wildlife fees
Round-trip transfers to and from your hotel
High-quality snorkel equipment and wetsuits
Experienced photographer taking underwater shots
Morning tea, lunch, afternoon tea, and refreshments throughout the day
🕛 Duration: 2 hours | Group Tour
If you're not into swimming deep in the ocean or scuba diving, then these whale shark Exmouth sightings might be the tour you're after.
On this 2-hour cruise out of Exmouth Marina, you'll get to observe majestic humpback whales up close.
And while you won't be swimming, the experienced crew will teach you about these amazing creatures as they roam around in their natural habitat.
Get ready to be blown away by the stunning vistas of Cape Range while sipping on a glass of champagne or beer.
You'll have plenty of room to spread out and enjoy the show on our walk-around deck as you watch whales breach and play in the water below. You may spot humpback whales!
If I were you, I wouldn't wait to book it; they sell out super fast!
WHAT'S INCLUDED:
Round-trip transfers to and from your hotel
Multilingual speaking guide on request
2-hour sunset whale-watching cruise
Complimentary nibbles platter and alcoholic drink
THINGS TO KNOW BEFORE YOU GO
DO WHALE SHARKS EAT HUMANS?
Not at all! Whale sharks are gentle giants of the sea and rarely even notice humans, let alone eat them.
They feed on small fish and other small animals like krill, and their throats are far too small to allow anything as large as a human in.
Whale sharks have never attacked humans and pose no threat to us. In fact, we are more of a potential danger to them than they are to us.
That being said, just to stay on the safe side, you'll want to book a best whale shark tour Exmouth for the best experience.
WHAT IS INCLUDED IN A WHALE SHARK DIVE EXMOUTH?
While the inclusions slightly vary from tour to tour, they're all pretty much the same, which are the essentials.
Hotel pick-up and drop-off are included, as well as quality snorkeling equipment, meals and snacks throughout the day, and an underwater photographer.
HOW MUCH DO EXMOUTH WHALE SHARK TOURS COST?
The Ningaloo Reef whale shark tours in Exmouth cost approximately $300 per person for diving tours and $50 per person for whale-watching tours.
Apart from the duration (diving tours last the whole day while whale-watching ones only last 2 hours), the main difference is that you'll go underwater and play with the giants.
WHEN IS THE WHALE SHARK SEASON IN EXMOUTH?
The whale shark season in Exmouth starts in mid-March and runs until the end of September.
Tours usually start operating from March and continue through to the end of June in Coral Bay, and to the end of August in Exmouth.
Only some companies continue to operate until the end of September, so that's something to take into consideration.
Whale sharks are wild animals in their natural habitat, so there is no guarantee that they will be present at any given time.
However, during the Exmouth whale shark tours season, the guides know exactly where to go to spot them, and they manage to do so almost all the time!
THINGS TO DO IN EXMOUTH
If you're planning on spending a few days in Exmouth, there are plenty of fantastic things to do other than whale shark tours Exmouth.
I have put together a separate guide on everything there is to do in the region, click on the link below to read.
WHERE TO STAY IN EXMOUTH WA
There are dozens of accommodation options to choose from in Exmouth WA so I have narrowed it down to a few of the best places to stay to fit the needs of budget backpackers, luxury travelers, and everyone in between.
See below for a list of accommodations in Exmouth that I personally recommend:
LUXURY: MANTARAYS RESORT
MID-RANGE: NINGALOO LODGE EXMOUTH
BUDGET: POTSHOT HOTEL RESORT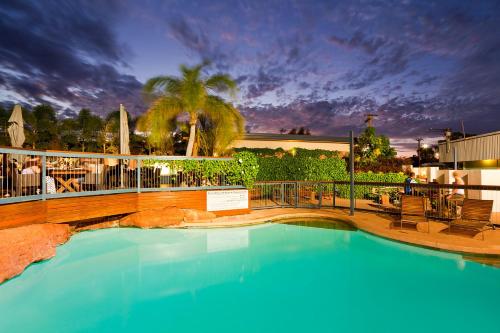 WHAT TO PACK FOR AUSTRALIA
When going for Exmouth whale shark tours, here is a list of items I highly recommend bringing with you:
Must-Have Travel Essentials
Keep your cash and other valuables safe with this anti-theft hidden money wallet!
---
The GRAYL GeoPress is the best reusable bottle that allows you to purify water from anywhere!
---
---
---
SUMMARY – BEST WHALE SHARK TOURS EXMOUTH
This was everything you needed to know about the best Exmouth whale shark tours, as well as the whale shark season Exmouth.
I hope you enjoyed reading this article, and if you have any questions about anything we've discussed in this guide, please leave a comment below this post and I will get back to you as soon as I can.
For a quicker response, be sure to join Jonny Melon's Travel Tribe on Facebook and post your questions or recommendations to our awesome community.
TRAVEL RESOURCES FOR YOUR NEXT TRIP
Whether you're a seasoned traveler or it's your first trip overseas, here are some useful travel resources to help you kick-start your next adventure!
THANKS FOR READING
Hey friend, thanks for reading this guide!
Please know this post may contain affiliate links. When making a purchase through one of my links, I earn a small kickback at no extra cost to you and it's a big help to keep the site up and running. Rest assured, I only promote products and services that I personally use and recommend.
Many thanks!