Hikkaduwa Sri Lanka is a small coastal town located approximately 100km south of Colombo.
The best time of year to visit Hikkaduwa Beach is between November and March for the hot summer rays and good surf. Even though this is the peak season for tourists, the prices for accommodation and food are very reasonable.
I recommend spending at least two days in Hikkaduwa Sri Lanka to get a real feel for the area.
In this guide, I have included the 7 Top Things To Do In Hikkaduwa to make sure you get the most out of your visit!
How To Get To Hikkaduwa?
There are a few options when searching for how to get to Hikkaduwa and they are by private taxi, bus or train.
Taxi from Colombo to Hikkaduwa:
I personally took a private taxi with some friends from Colombo Airport to Hikkaduwa which cost around 8,000 Rupees ($45) total and we split the cost between the four of us. The drive from Colombo to Hikkaduwa takes around two hours.
There are much cheaper options available to get from Colombo to Hikkaduwa such as the train or the bus which I have listed below, though this journey takes a lot longer.
Bus from Colombo to Hikkaduwa:
Take bus 187 from Colombo Airport to Colombo Fort Central Bus Station for around 100 Rupees. You will have to transfer buses here and take any bus that is clearly labeled Galle, Tangalle, Matara, Hikkaduwa which costs around 300 Rupees.
Buses run every fifteen minutes. Just ask the driver to notify you when the bus is about to arrive in Hikkaduwa.
Total journey time: 3-4 hours
Train from Colombo to Hikkaduwa:
Take bus 187 From Colombo Airport to Colombo Fort Railway Station for around 100 Rupees. You can purchase a 2nd or 3rd class ticket to Hikkaduwa when you arrive at the railway station for around 150 Rupees. Don't expect to get a seat on this train as they are generally always packed.
Total journey time: 4-5 hours.
Hikkaduwa Beach
Top 7 Things To Do In Hikkaduwa
Hikkaduwa Beach
Explore the white sand beaches and crystal blue waters of one of the best Sri Lanka Beaches, Hikkaduwa Beach. Go for a swim or even find a palm tree to climb! There are numerous swim spots along the stretch of coastline, many of which have huge turtles swimming around close to shore which is why it is one of the best places to visit in Hikkaduwa.
Snorkeling at Hikkaduwa Coral Reef
Rent a mask and snorkel and take a short boat ride over to the Hikkaduwa coral reef to get a closer look at the underwater world. There are many tour operators set up on Hikkaduwa beach that can help you organize a Hikkaduwa snorkeling trip. If snorkeling is not enough, you can also book a scuba diving trip to explore the shipwrecks right off the coast.
Hikkaduwa snorkeling trip
Best Tours In Sri Lanka
Rent A Surfboard – Hikkaduwa Sri Lanka Surfing
Surf's Up! Hikkaduwa Sri Lanka is becoming quite a famous surf spot for its clean waves and consistent swell. If you don't have your own surfboard you can easily find one to rent from a local surf shack on the beach or from a shop in town.
Surfing the waves here is one of the best things to do in Hikkaduwa!
Railway Adventure
Adventure down the railway tracks of Hikkaduwa Sri Lanka. Just one block back from the main street is the local railway line where you can dare to get as close as you like to the trains that come hooning past. When the track is clear, it is a great spot to take photos standing on the railway.
Railway adventures – Things to do in Hikkaduwa
Hikkaduwa Juice Bar
Quench your thirst at one of the roadside Juice Bars in Hikkaduwa. It is by far the freshest juice I have tasted. The local fruit market is working around the clock, so you know the fruit is going to be as fresh as it gets.
Gangarama Temple
Visit the Gangarama Maha Vihara Temple. This interesting Buddhist temple has lots of popular educational paintings that are the work of one man over nearly a decade. The monks will be very happy to show you around.
Local Street Food
If you are a foodie then you must indulge in the local roadside roti in Hikkaduwa Sri Lanka. There are many different roti's to choose from, though a personal favorite of mine is the spicy vegetable and egg.
Related Article: 50 Must-Try Dishes in Sri Lanka
Juice bar in Hikkaduwa Sri Lanka
Hikkaduwa Beach – What to do in Hikkaduwa
Where To Stay In Hikkaduwa
Hikkaduwa Sri Lanka has hundreds of accommodations to choose from, so I have narrowed it down to a few of my favorite places to stay, from hostels to the best hotels in Hikkaduwa. See the list of accommodations below that I personally recommend:
Luxury: Aditya Boutique Hotel
A luxurious 5-star hotel offering spacious air-conditioned rooms, private plunge pools, free wifi, a beauty spa and an in-house restaurant. Aditya Boutique Hotel is suitable for families, couples and even solo travelers.
Mid Range: Nico Beach Hotel
This 3-star accommodation is situated right down on Hikkaduwa's beachfront. Simply furnished, air-conditioned rooms come with a wardrobe, a minibar, mosquito net, seating area, and a private bathroom. Perfect for couples and friends traveling on a budget.
Budget: Yonal Homestay
Centrally located in Hikkaduwa, Yonal Homestay has a shared lounge, shared kitchen, and free wifi. The rooms are equipped with a TV, kitchenette, fridge, private bathroom and air-conditioning. This place is perfect for solo travelers on a budget if you want to get bang for your buck!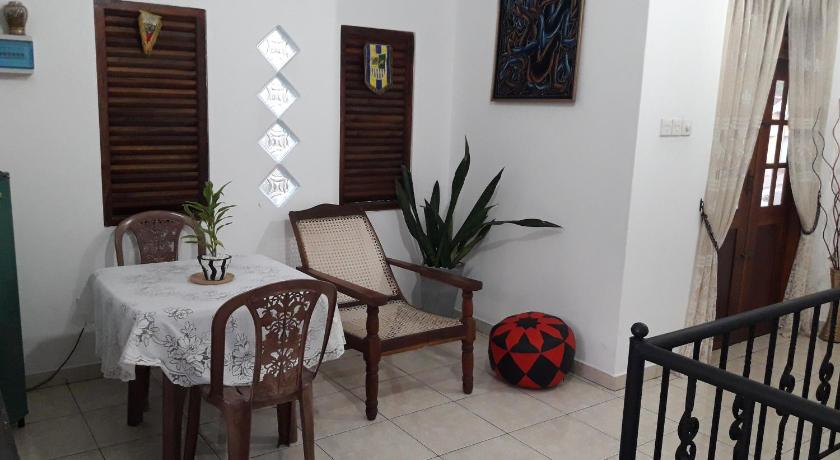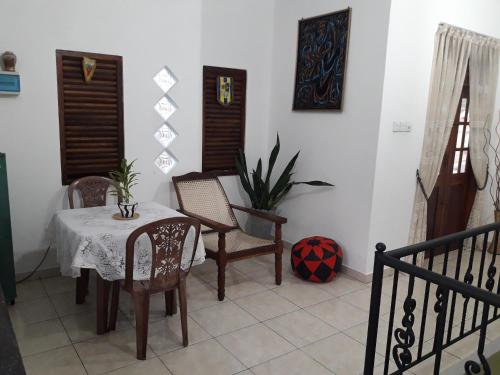 Hikkaduwa Map
More Sri Lanka Travel Guides
Travel Resources For Your Next Trip
Whether you're a seasoned traveler or it's your first trip overseas, here are some useful travel resources to help you kick-start your next adventure!
BOOKING.COM – search and book accommodation worldwide
SKYSCANNER – compare and book cheap flights to anywhere
VIATOR – find tickets, tours, and experiences around the world
BOOKAWAY – book buses, trains, and transfers online in advance
RENTAL CARS – search all rental cars in your next destination
GROUP TRIPS – join one of my epic small group trips
TRAVEL INSURANCE – purchase World Nomads travel insurance
TRAVEL MONEY CARD – get a Wise card today for free
Looking for more? Check out my Travel Resources page for further help with your trip planning!
Final Thoughts
If you have any questions about what to do in Hikkaduwa, please leave me a comment below and I will get back to you as soon as I can. For a quicker response, be sure to join Jonny Melon's Travel Tribe on Facebook and post your questions or recommendations to our awesome community.
Thanks For Reading
Hey friend, thanks for reading this guide!
Please know this post may contain affiliate links. When making a purchase through one of my links, I earn a small kickback at no extra cost to you and it's a big help to keep the site up and running. Rest assured, I only promote products and services that I personally use and recommend.
Many thanks!
Pin It For Later