Looking for the best things to do in Jervis Bay?!
Jervis Bay is known nationally and internationally as a very unique destination on Australia's east coast.
It's most famous for its calm turquoise waters, the whitest sand beaches in the world, and stunning national parks!
Apart from the beautiful beaches, there are many other fun-fuelled things to do in Jervis Bay such as taking a stroll along the scenic White Sands Walk, marveling at the view from cliff-top lookouts, and whale-watching tours, to name a few.
I recommend spending anywhere between 2 days and 1 week exploring all of the Jervis Bay attractions.
I have put together this ultimate guide to Jervis Bay NSW including how to get here, things to see and do, where to stay, and much more!
QUICK ANSWERS: THINGS TO DO IN JERVIS BAY
Before I dive into all the best things to do in Jervis Bay, here are some quick answers to the most frequently asked questions from first-time visitors.
WHERE IS JERVIS BAY & HOW TO GET THERE?
Jervis Bay is approximately a 3-hour drive south of Sydney.
Click here to see the location on Google Maps.
It's best to have your own vehicle to visit as public transportation options are few and far between.
Car Rental – Search, Compare & Save!
Discover Cars are one of the world's largest online car rental platforms with vehicles in 10,000+ locations.
Find the right car, in the right place, for the best price guaranteed!
CAN I TAKE A DAY TRIP TO JERVIS BAY?
Yes, you can take a day trip to Jervis Bay from Sydney.
This small group tour includes transport to and from Sydney, a coastal cruise on a bike along the shoreline of Jervis Bay, and a visit to the world's whitest sand beach, Hyams Beach.
Click here to check rates and availability!
WHAT ARE THE BEST JERVIS BAY TOURS?
WHEN IS THE BEST TIME TO VISIT JERVIS BAY?
Jervis Bay sees glorious sunshine almost all year round.
If you want the best of the best conditions weatherwise, I recommend visiting between May and October (Autumn, Winter, and Spring) which is less busy and ideal for beach bumming, coastal walks, and water sports.
Summer is between December and February which sees hotter temperatures, some rainfall, and more tourists.
All that aside, it's still a great time to visit during this time.
13 AWESOME THINGS TO DO IN JERVIS BAY
It's best to start your adventures in the main town of Huskisson and work your way south along the coast and you'll end up at the southernmost tip of the bay at Governor Head Lookout.
So, without further ado, here are the best things to do during your visit to Jervis Bay NSW.
WHALE WATCHING IN JERVIS BAY
First up on the list of awesome things to do is a whale-watching tour which is an absolute must during your visit!
I recommend booking the whale watching in Jervis Bay tour online in advance with Klook to get the best rates.
Hop onboard a 2-hour cruise that will take you outside the bay to spot humpback whales showing off their acrobatic skills during their annual migration along the east coast of Australia.
Whales can be seen between the months of June and November each year, so if you wish to add this experience to your list of things to do, be sure to visit during this time.
Apart from spotting whales on the Jervis Bay Whale Watching Tour, you'll also get a close encounter with pods of dolphins that play in the bay all year round!
The Most Functional Day Pack EVER!
The Nomatic 20L Travel Pack is perfect for everyday use and for those shorter 1-3 day adventures.
With 20+ innovative features and a minimalist design, this functional day pack gives you confidence for life on the move!
PILGRIMS VEGETARIAN CAFE
Feeling hungry? Whether you're vegetarian or not, Pilgrims is rated one of the best cafes in Jervis Bay! Pilgrims cafe is open 7 days a week from 7 am – 3 pm.
They are offering an all-day menu including coffee, tea, milkshakes, acai bowls, brekky burgers, burritos, wraps, salads, and much more!
Pilgrims is located in the main town of Huskisson on Owen Street. You can either grab a takeaway or sit down at a table to enjoy your meal with waterfront views.
TAKE A DIP AT NELSONS BEACH
Next up on this list of things to do is Nelsons Beach, which can be found just a short drive south of Huskisson in a place called Vincentia.
Nelsons Beach is absolutely stunning, featuring soft white sands, calm turquoise waters, and extensive views of the bay.
It's the perfect spot to jump in the water for a refreshing dip and bum around on the beach for an hour or two.
It's here at Nelsons Beach where the White Sands Walk starts. This scenic coastal walk hugs the shoreline and leads through the rainforest in some areas.
The trail is clearly signposted and will bring you to a number of beautiful beaches as you head south.
VISIT BLENHEIM BEACH
Blenheim Beach lies below Nelsons Beach and it's the first beach you'll come to on the White Sands Walk.
This particular beach features a tucked-away cove with white sandy shores and calm waters that is surrounded by lush rainforest.
It's a great spot to get away from the more crowded beaches and you'll most likely have Blenheim Beach all to yourself to enjoy.
Have you got travel insurance for your trip?!
We all know accidents can happen and having Heymondo Insurance will save you thousands of dollars if something goes wrong.
Heymondo offers low-cost Travel Insurance to keep you covered on all your adventures.
CHECK OUT GREENFIELD BEACH
Continuing on the White Sands Walk, Greenfield Beach is a worthy addition to your list of Jervis Bay things to do.
Greenfield Beach is a larger beach that lies in a beautiful cove with a rocky headland on the north end and plenty of space to hang out on the soft sands near the water's edge.
There is also a picnic area at Greenfield Beach, located a stone's throw from the shoreline beneath a lush canopy of trees.
It's the perfect setting to hang out with your friends and family before or after enjoying a swim at the beautiful Greenfield Beach.
TAKE A STROLL ON CHINAMANS BEACH
Chinamans Beach is one of my personal favorites.
It's very easy to access Chinamans Beach via the White Sands Walk or alternatively, you can drive right down to the parking lot by the beach.
Featuring a large stretch of glistening white sands and vibrant turquoise waters, this is one spot you don't want to miss during your stay.
For the best views, stroll down the shoreline to a set of stairs on the northern end of Chinamans Beach Jervis Bay and walk to the top for spectacular views overlooking the beach and the bay.
RELATED ARTICLE: 3 AWESOME THINGS TO DO IN KIAMA
HYAMS BEACH – WORLD'S WHITEST SAND BEACH
Hyams Beach is renowned for having the whitest sand beach in the entire world! It's safe to say that a visit to Hyams Beach is an absolute must, even if it's the only thing you do!
Located a stone's throw to the south of Chinamans Beach, I guarantee you'll be in awe as soon as you lay eyes on this magnificent paradise!
Boasting a looong stretch of blinding white sands, dazzling turquoise water, and fringed by lush rainforest.
I visited Jervis Bay after a storm had passed through so, unfortunately, Hyams Beach was covered in seagrass and wasn't as appealing as I had expected.
Fingers crossed that you get to see and experience Hyams Beach in all its glory during your visit.
Take Your Photos & Videos To New Heights!
The DJI Mini 3 Pro is the most affordable, user-friendly drone camera suitable for all levels!
This travel-sized drone captures 4K/60fps video, 48MP photo, and has 34 minutes flight time.
KANGAROOS ON GREEN PATCH BEACH
One of the most iconic things to do at Jervis Bay is to see the resident kangaroos and wallabies that frequent Green Patch Beach in Booderee National Park.
It's a short 10-minute drive from Hyams Beach to Green Patch Beach, and plenty of free parking spaces are available down by the shoreline.
You can also spend a night or two at the Green Patch campground if you wish to spend some more time in this beautiful section of the bay.
If you have some carrots on hand you may be lucky enough to be able to feed the kangaroos on Green Patch Beach which I am sure for some is a dream come true when visiting Australia.
VISIT THE HOLE IN THE WALL
Next on this list of awesome things to do in the bay is a visit to the famed Hole In The Wall, a naturally carved-out rocky headland that can be accessed via an easy walking trail.
When traveling to the east of Green Patch Beach, you'll see signs for Hole In The Wall so that you won't miss it.
Follow the bush trail down to the beach from the parking lot, and only on low tide can you wander out to the Hole In The Wall for a closer look.
DISCOVER MURRAYS BEACH
Murrays Beach is another popular spot among locals and tourists which is a worthy addition to your things to do in Jervis Bay list.
This stunning beach features a large cove, sugary soft sands, and a rainforest-fringed shoreline.
When you discover Murrays Beach for yourself, you'll feel like you've arrived in a remote paradise with nothing but pure nature that surrounds this area.
Take a dip in the ocean, beach bum under in the sun, or enjoy a picnic at one of the wooden tables in the shade beneath the rainforest canopy.
The BEST reusable water bottle for travel!
The GRAYL GeoPress is a top-rated reusable water bottle perfect for backpacking, hiking, and traveling.
It allows you to purify water from anywhere and keeps you safe from all waterborne diseases.
Get a GeoPress today and never buy single-use plastic bottles again. Mama Earth will thank you for it!
SEE THE VIEW FROM GOVERNOR HEAD LOOKOUT
Seeing the panoramic view of Jervis Bay from Governor Head Lookout is a worthy addition to your list of things to do.
Located on the very southeastern tip of the bay, Governor Head Lookout offers the best views of the entire bay and also looks directly across to Bowen Island which is home to a penguin colony.
If you're lucky, you may even be able to spot seals, dolphins, and whales playing around in the ocean below.
To reach Governor Head Lookout, it's a great 30-minute return trip on foot from Murrays Beach along a dirt trail that leads through the Booderee National Park.
STEAMERS BEACH
Steamers Beach is a little more remote and a little harder to get to but it's well worth the hike to get here.
Featuring a stunning cove filled with vibrant turquoise waters and surrounded by verdant cliffs, I think it's safe to say that Steamers Beach is a must-see!
From the parking lot, a bush trail leads through Booderee National Park and down to the shoreline with a distance of 2.3 km one way.
For the average person, it takes around 45 minutes to 1 hour to reach Steamers Beach.
Please be cautious when swimming at Steamers Beach as sharks tend to frequent the waters here and there are flash rips that can potentially pull you out to sea.
CAVE BEACH JERVIS BAY
Last but not least on this list of things to do in Jervis Bay is a visit to Cave Beach, which can be found in the stunning Booderee National Park.
Cave Beach is best known for providing great waves for surfers, and it also features a large sandy bay for all beachgoers.
It's a great opportunity to get in the ocean for a refreshing dip!
From the parking lot, it's a short walk down the trail to reach Cave Beach, and you may even spot some kangaroos along the way.
If you plan to spend a night or two, Cave Beach Campground is rated as one of the best camping areas in Australia, be sure to book well in advance to secure a spot.
WHERE TO STAY IN JERVIS BAY
There are countless accommodation options to choose from so I have narrowed it down to a few of the best places to stay in Jervis Bay to fit the needs of budget backpackers, luxury travelers, and everyone in between.
See below for a list of accommodations that I personally recommend.
LUXURY: WORROWING JERVIS BAY
MID RANGE: HUSKISSON BAYSIDE RESORT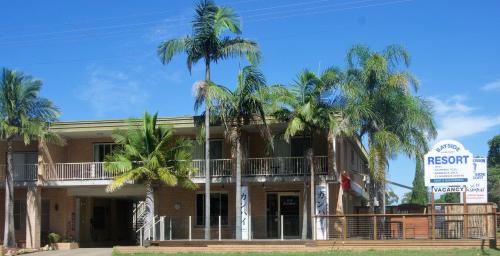 BUDGET: JUST 4 YOU
WHAT TO PACK FOR JERVIS BAY
When visiting Jervis Bay, here is a list of items I highly recommend bringing with you:
Must-Have Travel Essentials
Keep your cash and other valuables safe with this anti-theft hidden money wallet!
---
The GRAYL GeoPress is the best reusable bottle that allows you to purify water from anywhere!
---
---
---
FINAL THOUGHTS – JERVIS BAY THINGS TO DO
I hope you enjoyed reading this article and if you have any questions about what to do in Jervis Bay, please leave a comment below and I will get back to you as soon as I can!
For a quicker response, be sure to join Jonny Melon's Travel Tribe on Facebook and post your questions or recommendations to our awesome community.
TRAVEL RESOURCES FOR YOUR NEXT TRIP
Whether you're a seasoned traveler or it's your first trip overseas, here are some useful travel resources to help you kick-start your next adventure!
THANKS FOR READING
Hey friend, thanks for reading this guide!
Please know this post may contain affiliate links. When making a purchase through one of my links, I earn a small kickback at no extra cost to you and it's a big help to keep the site up and running. Rest assured, I only promote products and services that I personally use and recommend.
Many thanks!