Calling out to all the marine life lovers and adventure seekers – this guide of awesome things to do in Monkey Mia is dedicated to you!
As part of the UNESCO Shark Bay World Heritage Site, and most famously known for the number of dolphins attracted to its one-of-a-kind ecosystem, this small part of Western Australia has big things to offer.
Monkey Mia Australia is where you'll find some of the most diverse sea animals such as sharks, turtles, fish, and even rare dugongs and humpback whales if you're lucky!
I have put together this complete guide to Monkey Mia WA including how to get here, the best time to visit, and a list of what to do in Monkey Mia when you arrive.
WHERE IS MONKEY MIA AUSTRALIA
Monkey Mia is located off the east coast of the Peron Peninsula in Western Australia. The closest town is Denham which is just 23km away.
A beautiful nature reserve located in Francois Peron National Park, Western Australia, Mia is the Aboriginal term for home while the name Monkey comes from a boat that anchored in the region in the late 19th century when the pearling industry was present.
Click here to see the location on Google maps.
HOW TO GET TO MONKEY MIA
There are a couple of ways to reach Monkey Mia WA and that is by car or by plane.
When traveling by plane from Perth to Monkey Mia, you'll first fly into Shark Bay Airport, and then it's a short 20-minute car ride from here.
If you fancy taking things a little slower, you can take the drive from Perth to Monkey, a mammoth 9-hour drive that will take one full day.
For those of you heading south from Exmouth to Monkey Mia, the journey time is around 7 hours.
As a fan of road trips, I would choose to take the drive. This way you get to see more on your trip, stopping at little unknown spots along the way, and really making the most of your time in Western Australia.
Car Rental – Search, Compare & Save!
Discover Cars are one of the world's largest online car rental platforms with vehicles in 10,000+ locations.
Find the right car, in the right place, for the best price guaranteed!
BEST TIME TO VISIT MONKEY MIA
Due to where it's situated on the map, Monkey Mia has very pleasant weather all year round.
However, I suggest timing your visit between February and May as the weather is usually sitting between a perfect 25 – 29 degrees Celsius with little rainfall.
PARKS & WILDLIFE FEES
When visiting Monkey Mia, some fees apply to enter some parks and reserves which can be booked online or from one of the Parks and Wildlife offices when you arrive.
Monkey Mia Day Permit
$15 per adult
$10 concession cardholders
$5 per child 6-15 years
$35 per family (2 adults, 2 children)
Click here for more information on park fees and bookings.
5 AWESOME THINGS TO DO IN MONKEY MIA
Now that you know a little about Monkey Mia Western Australia, how to get here, and the best time to visit, it's time to get to the fun stuff!
So, without further ado, here is a complete list of 5 Awesome Things To Do In Monkey Mia during your visit.
SEE THE MONKEY MIA DOLPHINS
I think we could all agree that at the top of your list of things to do in Monkey Mia is to see the main attraction – the resident bottlenose dolphins!
If you've ever wanted to see these wonderful creatures face to face in their natural habitat, this is the place to do it.
Start the morning by seeing the dolphins at Monkey Mia be fed fresh fish by the local ranger right along the shoreline at Monkey Mia Beach.
The feeding happens every day between 7:45 am – 12:00 pm.
This experience includes being able to walk into ankle-deep water and have the dolphins swim around you. The ranger may also ask for some volunteers to feed the dolphins.
The Monkey Mia dolphins are only fed 10% of their natural daily diet so as to not disrupt their normal hunting behaviors.
It's also important to remember that the Monkley Mia dolphins are wild animals and you should always keep your hands to yourself when the dolphins approach you.
Pssst! Check out this AWESOME travel bag!
The Nomatic 40L is the best travel bag on the market, perfect for weekend trips or month-long adventures!
Featuring multiple compartments for clothes, shoes, laptop, water bottle, RFID-protected pocket, and more.
It's designed to fit the maximum size allowed for carry-on luggage, so you'll never have to spend money on check-in baggage again!
BOOK A SUNSET SAILING CRUISE
Now enjoying some fun in the sun is always a good time, but there's no better way to end the day than looking out onto the ocean on a spectacular sunset cruise.
This 1.5-hour cruise is one of the best things to do in Monkey Mia and it gives you a chance to see the sunset over the Western seas in the Peron Peninsula.
While onboard, not only will you have access to purchase some drinks at the Ocean Lounge and Bar, but this tour also allows BYO and snacks.
What a perfect end to an adventurous day. Simply unwind and relax while sipping on a glass of wine!
FRANCOIS PERON NATIONAL PARK 4WD TOUR
If you love offroad adventures and learning about ancient cultures, then this is the tour for you!
The 4wd tour of Francois Peron National Park with Wula Gura Nyinda Eco-Tours takes you through the region in a grand Toyota Landcruiser while having the experience of listening to an Aboriginal guide who will tell you all about the land you're driving and the animals that inhabit it.
On this tour, you'll have the chance to get off the beaten track to visit Skipjack Point lookout, go kayaking around the red cliffs at Point Peron, see the impressive Big Lagoon and witness a unique place where the Western bay meets the Eastern bay.
Filled with breathtaking views, irreplaceable and endangered land animals such as lizards, kangaroos, and echidnas, and the ability to swim with sea creatures, it's an all-in-one tour that's not to be missed.
The tour is fully catered, offers the equipment needed to snorkel, and you even get to finish it off with a natural hot tub experience.
Capture All Your Adventures!
I'm sure y'all know by now that GoPro's are arguably the best action cameras on the planet!
The new GoPro HERO 11 boasts 5.3K video, 27MP photo, HyperSmooth stabilization, and waterproof up to 10m!
VISIT LITTLE LAGOON
Little Lagoon is a quaint inland shallow that can offer it all. Whether it be swimming, fishing, laying on the beach, or enjoying some quality time with the family, Little Lagoon is the perfect place for a chill day.
The waters in the lagoon are calm, so it's fitting for all swimming abilities and there are various shallow pools to discover.
Alongside this, there is plenty of wildlife to see, particularly colorful and soulful-sounding birds.
If you're eager to check out some trails, you can get to Little Lagoon by taking the Lagoon Point walking trail or you can drive from Denham which is about 5km away.
VISIT BIG LAGOON
Now, I think it's fair to assume that if there's a Little Lagoon then there must be a Big Lagoon…and you would be assuming right!
Big Lagoon offers a much bigger space ideal for kayaking, windsurfing, and kite-surfing and it also has many areas fit for camping.
The park area of Big Lagoon Francois Peron National Park also has access to toilets and BBQ areas, perfect for those wanting a classic Aussie BBQ on a nice sunny day.
If you're more interested in 4wding, then there a quite a few trails you can travel through the Francois Peron National Park.
Given that the Big lagoon is made of many tranquil pools, it's an ideal place to interact with wildlife and marine life.
It's surrounded by rich waters that often find various sea animals coming all the way up into shallow waters.
Keep in mind that Big Lagoon is only accessible by 4wd and fresh water is not available so ensure to have a suitable car and pack enough water for the hot summer days.
MONKEY MIA ACCOMMODATION
There are dozens of accommodation options to choose from in Monkey Mia and Denham so I have narrowed it down to a few of the best places to stay to fit the needs of budget backpackers, luxury travelers, and everyone in between.
See below for a list of accommodations in Monkey Mia and Denham that I personally recommend.
LUXURY: MONKEY MIA DOLPHIN RESORT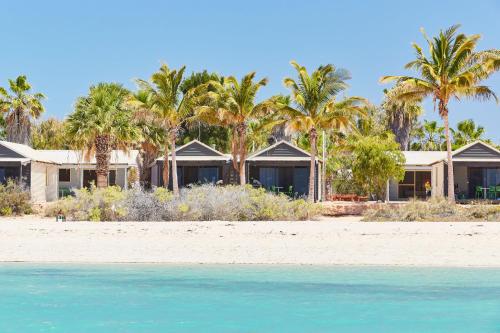 MID RANGE: WILDSIGHTS VILLAS
MID-RANGE: BAY LODGE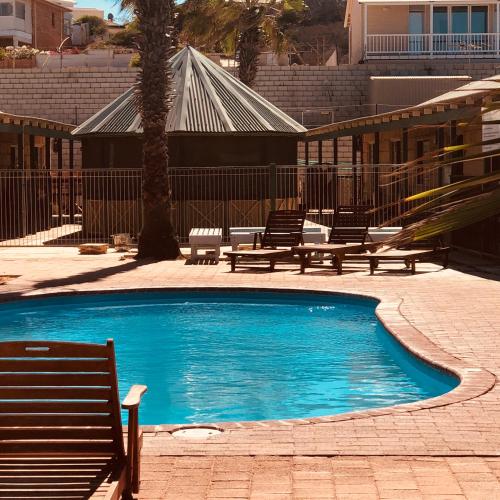 FOR MORE OPTIONS IN MONKEY MIA, SEARCH ON BOOKING.COM
WHAT TO PACK FOR WESTERN AUSTRALIA
When visiting WA, here is a list of items I highly recommend bringing with you:
Must-Have Travel Essentials
Keep your cash and other valuables safe with this anti-theft hidden money wallet!
---
The GRAYL GeoPress is the best reusable bottle that allows you to purify water from anywhere!
---
---
---
FINAL THOUGHTS – WHAT TO DO IN MONKEY MIA
So there you have it, a little insight into a sea lover's mecca, a relaxer's paradise, and an adventurer's playground.
Monkey Mia Western Australia really does have something for everyone. I couldn't recommend it enough and if you're heading that way, you'd be a fool to miss it.
I hope you enjoyed reading this article and if you have any questions about things to do in Monkey Mia WA, please leave a comment below this post and I will get back to you as soon as I can.
For a quicker response, be sure to join Jonny Melon's Travel Tribe on Facebook and post your questions or recommendations to our awesome community.
TRAVEL RESOURCES FOR YOUR NEXT TRIP
Whether you're a seasoned traveler or it's your first trip overseas, here are some useful travel resources to help you kick-start your next adventure!
THANKS FOR READING
Hey friend, thanks for reading this guide!
Please know this post may contain affiliate links. When making a purchase through one of my links, I earn a small kickback at no extra cost to you and it's a big help to keep the site up and running. Rest assured, I only promote products and services that I personally use and recommend.
Many thanks!
This trip was in association with Tourism WA and Backyard Bandits.