Purlingbrook Falls, in my honest opinion, is the best waterfall on the Gold Coast. Purling Brook Falls is one of several spectacular waterfalls that are surrounded by ancient forests in the World Heritage-listed Gondwana Rainforest in Springbrook National Park.
I have been to these stunning falls on several occasions and have put together this complete guide of how to get there, the best time to visit, things to know before you go to, and what to expect when you're there.
Also, at the bottom of this guide, I have included some useful information on where to stay on the Gold Coast, a list of recommended tours, and links to my other Gold Coast travel guides that you might like to check out!
Want cheap flights in Aussie? Check out CheapOair to book now and travel for less!
Have you got travel insurance for Australia? We all know accidents can happen and having World Nomads Insurance will save you thousands of dollars if something goes wrong.

WHERE IS PURLINGBROOK FALLS?
Purling Brook Falls is located in the hinterland region of the Gold Coast known as Springbrook Mountain.
Click here to see the location on Google Maps.
From the main tourist hub on the Gold Coast, Surfers Paradise, it's approximately a 1-hour drive to reach Springbrook National Park.
From the Gold Coast Airport, the journey time is around a 1-hour drive.
HOW TO GET HERE
There is no public transport to access Springbrook National Park so you will need to have your own vehicle to visit.
The road out to Springbrook is unbelievably scenic with a few lookout points along the way that are clearly signposted and definitely worth stopping at to take a few photos.
Aerial shot of Purlingbrook Falls
At the base of the falls
Purlingbrook Waterfall
ARRIVING AT SPRINGBROOK NATIONAL PARK
When you arrive at Springbrook National Park you'll find that there is free parking located at the entrance to the falls.
There is a small cafe near the parking lot if you would like to purchase some water and snacks before beginning the Purlingbrook Falls walk.
There are also toilet amenities and picnic areas next to the car park that you can make use of before and after your adventure.
PURLING BROOK FALLS TRAIL
The trail down to the waterfalls is clearly signposted with a number of viewpoints along the way that offer spectacular views of the Gold Coast Hinterland.
It's a 4km moderate hike down to reach the base of falls. Depending on how many times you stop to take photos or to rest, the Purlingbrook Falls walk will take approximately 45 minutes from top to bottom.
The circuit trail may sometimes be closed if there have been landslides from storms, if that's the case, the trail down is the same trail you will have to return on.
The way down to the falls is a combination of concrete steps and cleared dirt trails that will lead you through the lush Gondwana Rainforest.
There are some fun obstacles that you will encounter along the way down such as hanging tree vines, flowing streams, and wooden bridges that add to the exciting adventure!
Enjoying the valley views
The trail down to the falls
Purlingbrook Falls Gold Coast
Plunge pool at the top
WHAT TO EXPECT AT PURLINGBROOK FALLS
The trail will lead you right into the natural amphitheater at the base of the waterfall and from here you can explore the rocky and grassy areas on both sides of the falls.
You can even go for a swim in the freshwater rock pools beneath Purling Brook Falls to cool off after the hike down!
The discharge of water from the falls is not too powerful and it's safe to stand directly beneath the flow of water, making for the perfect outdoor shower.
The rock pools are very shallow so I wouldn't recommend doing any rock jumping at this particular spot.
There is also a pathway that leads directly behind the waterfall and from here you can get another cool perspective looking down the valley.
An aerial perspective
Purling Brook Falls
The beautiful falls from above
WARRINGA POOL
Once you have spent some time marveling at Purling Brook Falls, I highly recommend continuing the adventure on to Warringa Pool.
When you're standing at the base of the main falls, you will see a sign that points the direction down to another trail which is the way to Warringa Pool.
It's an easy 2km return hike that leads you further down into the valley which emerges at this little hidden gem.
Warringa Pool features a small but beautiful waterfall and swimming hole which is the perfect opportunity to take a refreshing dip.
You can even do some rock jumping into the natural pools if you're up for an adrenaline rush! I would recommend bringing a pair of slip-on waterproof shoes for extra grip.
It's also possible to explore further upstream from Warringa Pool to where you'll find a series of cascades and smaller pools. The water is quite cold as it's shaded from the canopy above, though it is every bit invigorating!
Warringa Pool
Hanging out at Warringa Pool
THINGS TO KNOW BEFORE YOU GO
If you are planning to spend an entire day exploring Purling Brook Falls and Springbrook National Park, I recommend pre-packing a lunch and drinking water before heading up the mountain. There are a number of cafes and fudge stores in Springbrook, though they can be quite expensive if you're on a tight budget.
The best time to visit is between 8 am and 12 pm for the best lighting from the sun.
If you're not a morning person, you can still visit Purlingbrook Falls Springbrook at any time during the day, just make sure to allow yourself enough time to complete the trail down and back up again. (1-2 hours).
This waterfall is a very popular tourist attraction and it can get quite busy on the weekends. If you can time your visit for a weekday, you will get to enjoy it with fewer people.
At the base of the falls
Another perspective of the falls
OTHER ATTRACTIONS IN SPRINGBROOK
Don't end the adventure here as there are many more adventures to be had during your visit to Springbrook Mountain.
Click on the links below for more fun things to do in Springbrook National Park;
Natural Bridge Springbrook
WHERE TO STAY IN SPRINGBROOK
There are dozens of accommodations in Springbrook to choose from so I have narrowed it down to a few of the best places to stay to suit the needs of luxury travelers, budget backpackers, and everyone in between.
See the list of accommodations in Springbrook below that I personally recommend:
LUXURY: THE SANCTUARY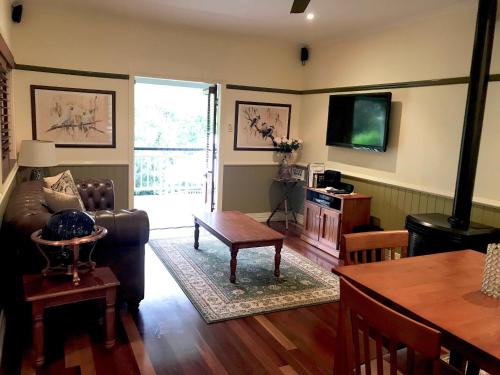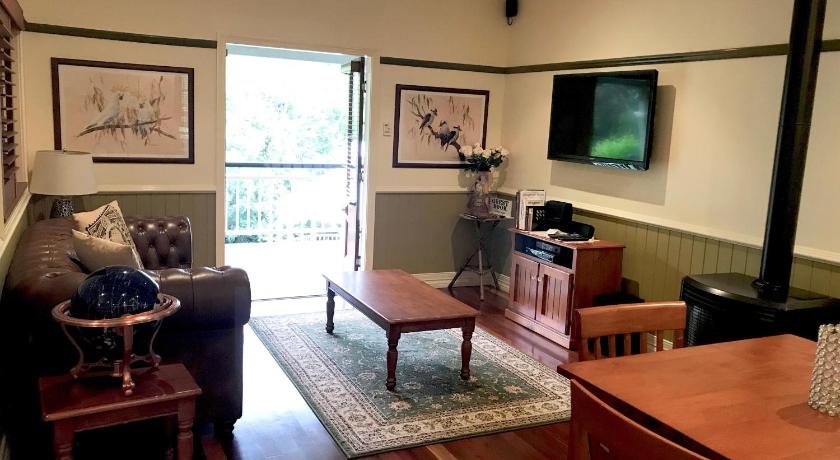 MID-RANGE: SPRINGBROOK MOUNTAIN CHALETS
BUDGET: DANCING WATERS COTTAGE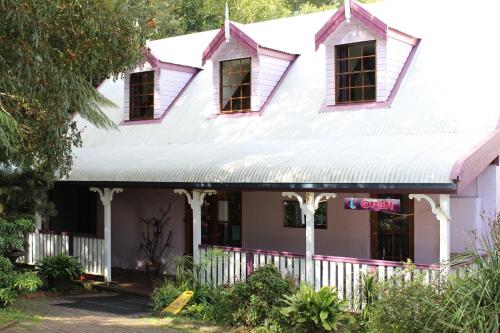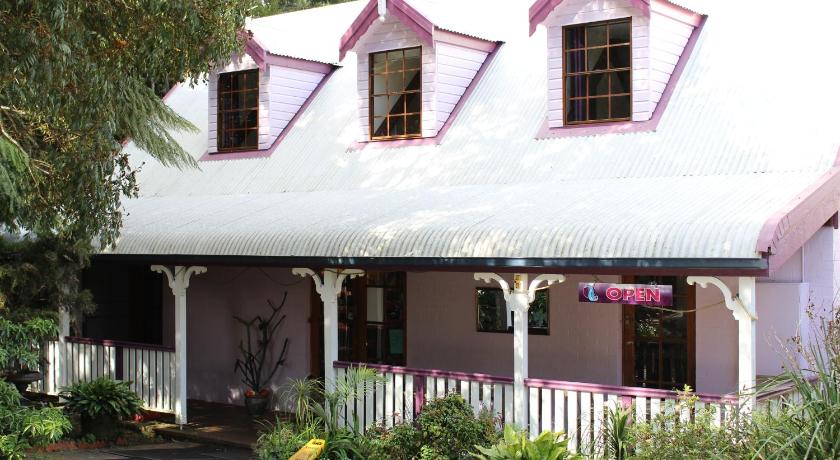 AIRBNB SPRINGBROOK
Another option for accommodation in Springbrook is to stay in an Airbnb, which generally has some great deals!
BEST GOLD COAST TOURS
MORE AUSTRALIA TRAVEL GUIDES
The east coast of Australia boasts awesome beaches, lakes, waterfalls, hikes, and many more fun-fuelled adventures waiting to be had!
This is what Australia is all about and what I aim to share with you in my destination guides.
Click on the links below to see more related posts:
LONELY PLANET AUSTRALIA
One of the best books to take on your trip is the Lonely Planet Australia Guide!
BUY NOW ON AMAZON → LONELY PLANET AUSTRALIA
JOIN MY FACEBOOK COMMUNITY
Do you have any questions about Purling Brook Falls?
Join my Facebook Community and send me a private message at any time for a quick response!
ONLINE ENGLISH TEACHING
Do you want to travel full-time and get paid along the way?
Teaching English online is one of the easiest and most flexible jobs out there! Become a Digital Nomad, choose your own hours, and work remotely from anywhere in the world by teaching English online. All you need is a laptop, good WiFi connection, a TEFL certificate and you're good to go!
MY SHOP
Before you go from this post, don't forget to check out My Online Shop.
I've got a wide range of products for sale and I'm sure you'll find something that will come in handy during your travels.
FINAL THOUGHTS
I hope you have enjoyed reading this article and if you have any questions at all about Purlingbrook Falls, please leave a comment below and I will reply as soon as I can!
Happy Adventuring!