A complete guide on the 15 BEST places to visit in Sharjah to help you craft together your own itinerary.
Everyone knows the modern and sophisticated Dubai, however, if you're looking to discover more of the UAE, then the historical and cultural sides of Sharjah are exactly what you're looking for.
From stunning museums to archaeological sites to the well-known Al Noor Island, we'll go through the best things to do in Sharjah, a list of all the top Sharjah attractions, the best months to visit, and much more!
QUICK ANSWERS: PLACES TO VISIT IN SHARJAH
WHERE IS SHARJAH?
The city of Sharjah is the third biggest city in the United Arab Emirates and covers 1,000 miles (2,590 square km). To the south, you'll find Dubai, and to the north is Umm al-Quwain.
When arriving at Dubai International Airport, it's a short 10-15 minute drive to reach Sharjah.
The emirate of Sharjah is the third biggest in the country and it has a coast on both the Gulf of Oman to the East and the Persian Gulf to the West.
BEST MONTHS TO VISIT SHARJAH
The months of December, January, and February are the best to visit Sharjah UAE, and you'll find pleasant weather with low humidity and certainly not as hot as the rest of the year.
Unlike other parts of the country, temperatures here are always around 20 degrees Celsius.
Alternatively, March and April are good months to enjoy all the best places to visit in Sharjah.
IS SHARJAH EXPENSIVE TO VISIT?
The UAE is famous for being an expensive place to visit, but you'll be surprised to know that it's actually not as pricey as you'd imagine.
As a solo traveler, expect to pay around $160 per day in total. For a couple, a suitable budget should be between $250 and $270. Lastly, as a family, expect to spend about $300 to $400 per day.
You can decrease that budget by eating in local restaurants rather than luxurious ones and staying in more budget-friendly hotels.
Also, you can rent a car and save some cash on tours, but you shouldn't miss some important things to do in Sharjah that we'll go through here in this guide.
Car Rental – Search, Compare & Save!
Discover Cars are one of the world's largest online car rental platforms with vehicles in 10,000+ locations.
Find the right car, in the right place, for the best price guaranteed!
IS SHARJAH WORTH VISITING?
Sharjah is one of the best places to visit in the United Arab Emirates, with lots of cultural activities, the best Arabic deserts in the country, and it's not as overcrowded as Dubai.
The Emirate also created the Sharjah Prize for Arab Culture by Unesco back in 1998 and it added lots of educational value to the city.
All things considered, visiting the city of Sharjah and all of the top Sharjah attractions is definitely worth it and I couldn't recommend it more.
HOW FAR IS SHARJAH FROM DUBAI?
The main reason why you've come to the United Arab Emirates is probably Dubai, but a drive to Sharjah won't take you long.
Sharjah and Dubai are quite close to each other and it only takes around 20-25 minutes to reach Sharjah from the center of Dubai, and just 10-15 minutes from Dubai International Airport.
WHAT IS SHARJAH KNOWN FOR?
Sharjah is famous for being the cultural center of the UAE with many libraries and museums and for its title as the cultural capital of the Arab world.
The Sharjah administration makes lots of efforts to preserve its heritage and you will see it on every corner of the city.
Lastly, it is the only Emirate with beaches on both its eastern and western sides of the Arabian Gulf and the Gulf of Oman.
SHOULD YOU VISIT DUBAI OR SHARJAH?
While both cities are worth visiting, they are very different and you should see the differences with your own eyes.
Dubai is a vibrant, progressive, sometimes chaotic, and glamorous city with lots of shopping malls, ex-pats, and attractions that you won't see anywhere else in the world.
On the other hand, Sharjah is more of a laidback, conservative city with lots of cultural events happening.
Also, you'll find many more locals living here as opposed to Dubai, which certainly helps to see the real side of the United Arab Emirates.
Have you got travel insurance for your trip?!
We all know accidents can happen and having Heymondo Insurance will save you thousands of dollars if something goes wrong.
Heymondo offers low-cost Travel Insurance to keep you covered on all your adventures.
15 BEST PLACES TO VISIT IN SHARJAH
There are tons of interesting things to do in Sharjah which is why it's one of the best places to visit in the UAE.
You'll find endless activities here, from museums to mosques to desert dunes.
So, without further ado, let's dive into this comprehensive guide on what to do in Sharjah!
VISIT THE HEART OF SHARJAH
First things first, discover the heart of Sharjah and wander around all the main attractions and hidden gems it has to offer.
Apart from some delicious middle Eastern restaurants and shopping malls, the places you definitely shouldn't miss are:
Souq Al Arsa
Bait Al Naboodah
Souq Al Shanasiyah
Sharjah Calligraphy Museum
I recommend spending a few hours walking around and exploring everything the heart of Sharjah has to offer!
The BEST Affordable Camera For Travel
If you're on the hunt for a professional camera for traveling, check out the Canon G7 X Mark II.
This tiny camera fits in your pocket, captures high-quality photos and videos, and has Wi-Fi so you can instantly transfer to your phone!
AL NOOR ISLAND & THE BUTTERFLY HOUSE
Al Noor Island and its Butterfly House are among the fun things to do in Sharjah that you shouldn't miss, especially if you're traveling with kids.
From here, you can overlook the city's skyline and venture into the island full of lush trees.
The island opening hours are 9 am – 11 pm on weekdays, and 9 am – 12 pm on weekends, and the Butterfly House is open daily from 9 am – 6 pm.
Al Noor Island entrance fee is 15 AED for Adults and 10 AED for Kids aged 3 – 12.
Apart from checking out what Al Noor Island has to offer, the Butterfly House is one of the top Sharjah attractions on the island where you can chase butterflies flying around in an enclosed environment and afterward grab a coffee and a bite to eat from the cafe.
During the night, Al Noor Island comes alive with lots of colorful lights everywhere in the trees, the plants, and the cactuses, and that's something worth sticking around for.
This is why I recommend visiting Al Noor Island in the afternoon to admire the sunset and see the night light show all at once.
SHARJAH LIGHT FESTIVAL
The Sharjah Light Festival is not to be missed on your itinerary if you're traveling in the month of February.
The festival is a celebration of light and art that is open to all and takes place in the city's different sights from the Al Noor Mosque to the Al Rafisah Dam and much more.
You will be able to enjoy the illuminated sculptures, towers, and landmarks at night. It's one of the coolest shows you've ever seen.
On top of that, there will also be a range of activities for visitors to enjoy, including live music performances, food stalls, and children's activities.
Ditch Your Backpack, Get a Suitcase!
The Nomatic Check-In is the only luggage you'll need with 90L capacity for those extended trips.
It's sleek, it's durable, and it will save your shoulders from pain by not having to carry any weight.
FLAG ISLAND & DINNER AT JONES THE GROCER
Flag Island is one of the most popular tourist destinations and for sure worth adding to your list of places to see in Sharjah.
Named for its flagpole, being the 7th tallest in the entire world, the island is home to a beautiful park with well-manicured gardens and a wide variety of activities.
Visitors can also enjoy a number of attractions including an Amphitheatre where shows are often hosted, a design space with lots of different exhibitions, and the famous restaurant Jones the Grocer.
It's one of the best restaurants in Sharjah – peaceful and beautiful ambiance, great breakfast, lunch, and dinner menu, and incredible desserts.
SHARJAH MUSEUM OF ISLAMIC CIVILIZATION
The Sharjah Museum of Islamic Civilization is a must-do when visiting the United Arab Emirates.
First of all, the museum showcases the culture and history of Islam, with exhibits ranging from art and architecture to science and technology.
The entrance fee is only 10 AED ($2.70) and it's housed in a large, authentic building with a distinctive architecture that will blow you away. The facade is decorated with arabesques and immaculate, original details.
The museum has a collection of more than endless objects from archaeological finds to manuscripts to coins and even weapons.
Needless to say, it's one of the most interesting places to see in Sharjah.
All in all, the Museum of Islamic Civilization is one of the most important museums in the Middle East and not to be missed on your list of things to do in Sharjah – it's simply a must-see for anyone interested in Islamic culture.
RAIN ROOM
The Rain Room is yet another one of the top Sharjah tourist attractions that will impress you from the very first moment you step inside – it's an interactive art exhibit that simulates rain, and visitors can walk through it without getting wet!
If you want to take some amazing photos for your social media and experience a unique attraction with your friends or family, this is definitely the place to be.
Be aware that you can spend only 15 minutes inside so use that time well.
The entrance fee to Sharjah's rain room is 25 AED($6.80) and it's worth every penny.
In addition, the Sharjah Museum of Islamic Civilization is located only a few minutes away so you can visit both places in one go.
HOUSE OF WISDOM
The House of Wisdom is a library and museum in Sharjah. It was inaugurated in December 2020 and was designed by Foster + Partners, an internationally known architecture firm.
The library contains more than 100,000 books and you'll find a peaceful indoor area, a cafe, as well as a garden outside to take in some fresh air.
Back in 2019, Sharjah was awarded the title of World Book Capital and, for this reason, the House of Wisdom was created.
It promotes access to education and knowledge through reading, and there's no entrance fee, making it one of the best places to visit in Sharjah for free.
The House of Wisdom is one of the best things to do in Sharjah, not only for the extremely well-designed architecture but for the scope of such a unique place to chill out and enjoy some peace and quiet.
Forget plastic SIM Cards… Get an eSIM!
Say hello to eSIM – a virtual SIM card pre-loaded with mobile data so you can get online and stay connected around the world.
OneSimCard is the best eSIM for travel, with low-cost data packages available in 150+ countries.
Simply buy online, install it on your smartphone, and you're good to go!
HOLY QURAN ACADEMY
The 75,000 square-meter Holy Quran Academy in Sharjah UAE offers educational services for students of all ages.
The academy provides a unique learning environment that helps correctly understand the Quran.
Other than being one of the most interesting Sharjah places to visit, it's worth noting that the Holy Quran Academy welcomes Muslim students from all around the world.
You'll find a collection of historic manuscripts and treasures from different countries that display the evolution of the religion across generations.
Also, if you come to Sharjah during the light festival, the Holy Quran Academy is a place to visit, full of colorful lights everywhere that show its importance in the city.
SHARJAH MOSQUE
The Sharjah Mosque is one of the most beautiful mosques in the world with its highly detailed dome and minaret.
It's a popular tourist attraction in Sharjah and it draws thousands of visitors each year, both Muslims and non-Muslims alike.
You will experience the beauty of Islamic art, architecture, and design, and it will remind you of the Grand Mosque of Abu Dhabi for its architecture and majestic interior decor.
What I personally loved about the Sharjah Masjid mosque was how peaceful it was despite it being so massive.
AL BUHAIS GEOLOGICAL PARK
Nestled in the desert about one hour away from downtown, Al Buhais Geological Park is an incredible Sharjah tourist attraction that you shouldn't miss.
The park is home to a number of geological features and materials explaining how the land was formed. It's much different than the regular tourist attractions in Sharjah, but I can't recommend it enough.
You'll be greeted with a 15-minute video explaining what the visit will entail, then walk the mountain circuit trail, and stop by the cafe with tasty coffee and desserts at the end of your visit.
To sum up, if you're looking for something a little more educational for you or your children, the Al Buhais Geological Park is the perfect place to visit in Sharjah UAE.
Keep Yo' Sh*t Organized!
Packing cubes are a traveler's best friend, perfect for organizing your shirts, pants, underwear, and more!
Shacke Pak Cubes make packing easier and leaves extra space in your bag to fit more essentials.
TAKE A TRIP TO MLEIHA
Located not far from Al Buhais Geological Park, the town of Mleiha is a great place to unwind and discover all the secrets of the ancient Bedouin culture.
To start with, roam around town and enjoy the panorama made of stunning landscapes, the Fossil Rock Mountain, and relax at one of the Bistro Cafe lounge areas.
If you love the area and want to have the best experience possible, I highly recommend booking one tour which is the Mleiha Desert Safari with Sandboarding, Stargazing & Dinner.
You'll get to venture into the high dunes around Camel Rock, go sandboarding, capture some keepsake photos, enjoy a BBQ dinner in the desert, and marvel at the stars.
What more could you ask for?!
SHEES PARK
Shees Park is a great place to spend a day with your family and friends surrounded by the mountains.
It offers a variety of activities, including a children's playground, a massive garden to relax, and even a BBQ area.
Apart from that, there's also a prayer room, a cafe, and a rest area that you'll certainly enjoy after hiking everywhere around the park.
Make sure to come early in the morning as it gets very crowded during the day, especially in the peak season from December to February.
AL SUHUB REST
Located 600 meters above sea level, the Al Suhub Rest Area is a popular stop for tourists and locals alike, as it offers a variety of services and the panoramic view is just spectacular.
I'd recommend passing by in the morning to see the sunrise and the mist over the mountains.
On the other hand, in the evening, you'll see all the city lights from above and that is an experience not to be missed.
There's also a children's playground, making it one of the free things to do in Sharjah for both adults and kids!
You'll also find a cafe and you'll get a 2-hour free parking voucher included which is enough to wander around before going back to the city of Sharjah.
KHORFAKKAN AMPHITHEATRE & WATERFALL
This 'best places to visit in Sharjah' guide wouldn't be complete if I didn't include the Khorfakkan Amphitheatre, which happens to be one of the UAE's most famous landmarks.
It's a stunning amphitheater with Roman columns and an impressive waterfall located right next to it.
The amphitheater has been recently constructed and is in excellent working order. The beach across the road is a plus, as is the artificial waterfall nearby.
If you enjoy beaches and mountains, you'll love this spot since it has both in spades.
All in all, I highly recommend adding both the Khorfakkan Amphitheatre and waterfall to your list of Sharjah places to visit.
Check Out This Must-Have Travel Accessory!
When arriving in a new country, not being able to charge your phone and gadgets is a nightmare.
Equip yourself with a Universal Travel Adapter which works in 150+ countries around the world.
KHORFAKKAN OLD SOUQ
Last but not least on this list of what to do in Sharjah is the Khorfakkan Old Souq, one of the main Sharjah attractions.
The souq has a wide variety of traditional handicrafts on offer, as well as a large number of souvenir shops.
Khorfakkan Old Souq is also home to a range of restaurants and cafes, allowing you to try some traditional Emirati food.
The Old Souq is over 100km away from the city of Sharjah and, while this could be an inconvenience for some, it's an amazing opportunity to explore this seaside village on the east coast.
WHERE TO STAY IN SHARJAH
There are dozens of accommodations in Sharjah UAE to choose from so I have narrowed it down to a few of the best places to stay to suit all types of travelers.
See the list of accommodations below that I personally recommend:
THE CHEDI AL BAIT
MYSK AL BADAYER RETREAT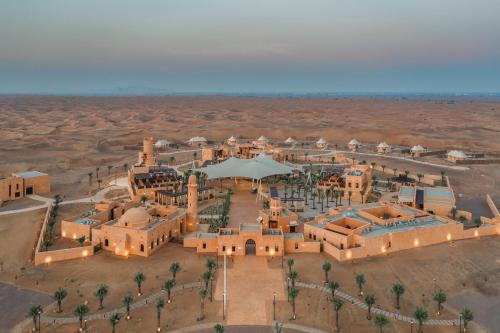 MYSK KINGFISHER RETREAT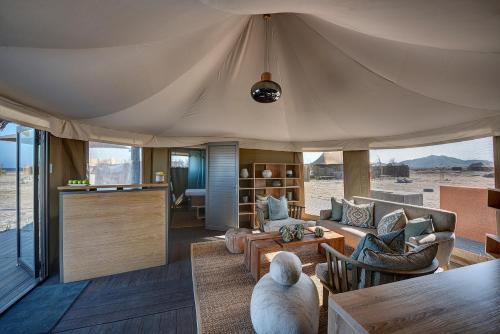 WHAT TO PACK FOR SHARJAH
Must-Have Travel Essentials
Keep your cash and other valuables safe with this anti-theft hidden money wallet!
---
The GRAYL GeoPress is the best reusable bottle that allows you to purify water from anywhere!
---
---
---
FINAL THOUGHTS – SHARJAH ATTRACTIONS
I hope you enjoyed reading this article and if you have any questions about what to do in Sharjah, please leave me a comment below this post and I will get back to you as soon as I can.
For a quicker response, be sure to join Jonny Melon's Travel Tribe on Facebook and post your questions or recommendations to our awesome community.
TRAVEL RESOURCES FOR YOUR NEXT TRIP
Whether you're a seasoned traveler or it's your first trip overseas, here are some useful travel resources to help you kick-start your next adventure!
THANKS FOR READING
Hey friend, thanks for reading this guide!
Please know this post may contain affiliate links. When making a purchase through one of my links, I earn a small kickback at no extra cost to you and it's a big help to keep the site up and running. Rest assured, I only promote products and services that I personally use and recommend.
Many thanks!