Firiplaka Beach is the second-most popular beach in Milos, renowned for its long stretch of glistening white sand, milky blue waters, and rocky outcrops.
I have put together this complete guide to Firiplaka Beach including how to get there, the best time to visit, and what to expect when you arrive!
WHERE IS FIRIPLAKA BEACH?
Firiplaka Beach lies along the southern coastline of Milos Island. From the main town of Adamantas to Fyriplaka Beach the drive takes around twenty minutes.
Click here to see the location on Google maps.
HOW TO GET TO FYRIPLAKA BEACH
The best way to reach Milos Firiplaka and other attractions on the island is to rent a scooter, ATV, or a car for the day and make your way over to Firiplaka Milos.
There are a number of places to organize a scooter, ATV, and car rental in Milos which can all be found within walking distance as soon as you step off the ferry in the main harbor-side town of Adamantas.
Scooter rental Milos:
I personally rented my scooter from Nicki Motors and found them to be the most affordable and reliable. From €25 per day, Nicki Motors offers scooter rentals and ATV rentals, but not car rentals. Click Here to check availability and prices.
Car rental Milos:
If you would prefer to rent a car in Milos, it's best to book online in advance to secure a set of wheels for when you arrive. There are many small cars and SUVs available to rent that will get you around the island safely. Click Here to check availability and prices.
Note: An international driver's license is mandatory for renting scooters and cars on Milos island, so make sure to have this ready to present along with your passport or ID.

On the way to Firiplaka
WHAT TO EXPECT AT FYRIPLAKA MILOS
Straw umbrellas line the long stretch of beach at Fyriplaka, which you'll find is the only means of shade at this location so they tend to get occupied very quickly.
Best to bring your own beach umbrella and quick-dry travel towel to lay out on the sand if you plan to stay here for a while.
The most iconic feature at Firiplaka Beach is the enormous rocky outcrop about halfway along the bay. There is a natural archway carved into the rock that is possible to swim through. The water is only about shoulder height so it's perfectly safe to go inside the cave for a closer look.
Apart from this, you can find smaller rock pools and lagoons at one end of Fyriplaka Beach which is ideal for snorkeling.
Firiplaka Greece
BEST TOURS IN MILOS
BEST TIME TO VISIT FIRIPLAKA BEACH
The best time to visit is early morning to beat the crowds or, if you stick around long enough, Fyriplaka Beach is a great location to watch the sunset!
Not a bad way to finish off a full day of beach hopping in Milos!
Milos Firiplaka
Firiplaka Milos Greece
WHERE TO STAY IN MILOS
Milos Island has hundreds of accommodation options to choose from, so I have narrowed it down to a few of the best places to stay in Milos to fit the needs of budget backpackers, luxury travelers, and everyone in between.
See the list of accommodations below that I personally recommend:
Luxury: The Windmill
Centrally located in Adamas, The Windmill is one of the most unique accommodations in Milos. Set inside a refurbished stone windmill, this apartment features a balcony with ocean views, free wifi, air-conditioning, a private bathroom, a living room, equipped kitchen, and a spacious bedroom. This apartment is popular among tourists so be sure to book online ahead of time. The perfect place to stay for couples wanting a romantic getaway.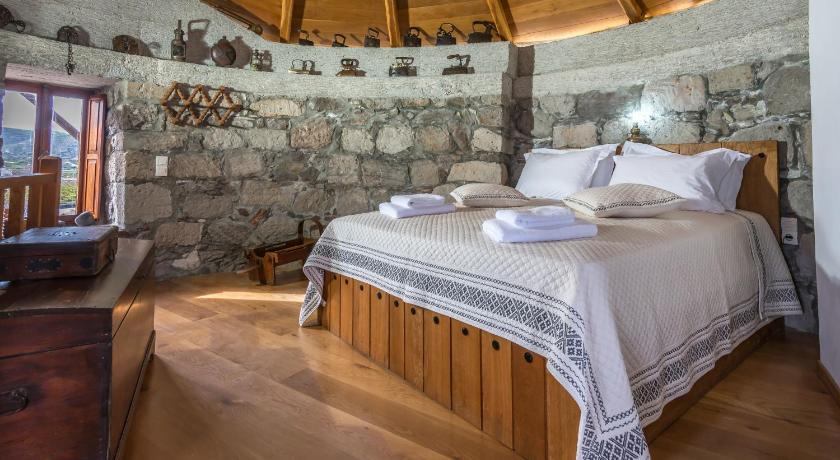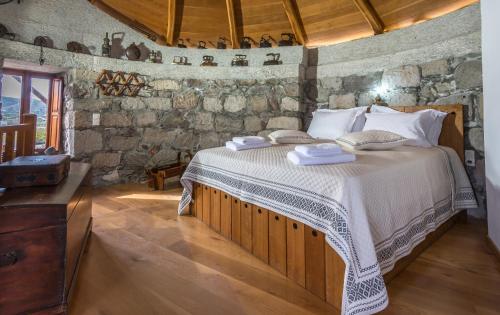 Mid Range: Livanios Studios
I personally stayed at Livanios Studios and rate this accommodation 10/10. Located 100m from the center of Adamas, there are nine apartments and loft-style rooms to choose from. Most offer balconies and rooftop terraces with ocean views and a beautiful garden surrounding. The rooms have free wifi, spacious rooms, air-conditioning, flat-screen tv, a private bathroom, and a kitchenette. John, the owner, is the most caring Greek man that will go out of his way to make all of his guests feel welcome. Perfect place to stay for families, friends, and couples.
Budget: Milos Camping
The best budget accommodation on Milos Island. Achivadolimni Camping offers tents and bungalows to rent on their property, located 150m away from Achivadolimni Beach. There is a swimming pool, restaurant, bar, and mini-market on site for guests to use and free wifi is available. The best place to stay in Milos for solo travelers on a budget.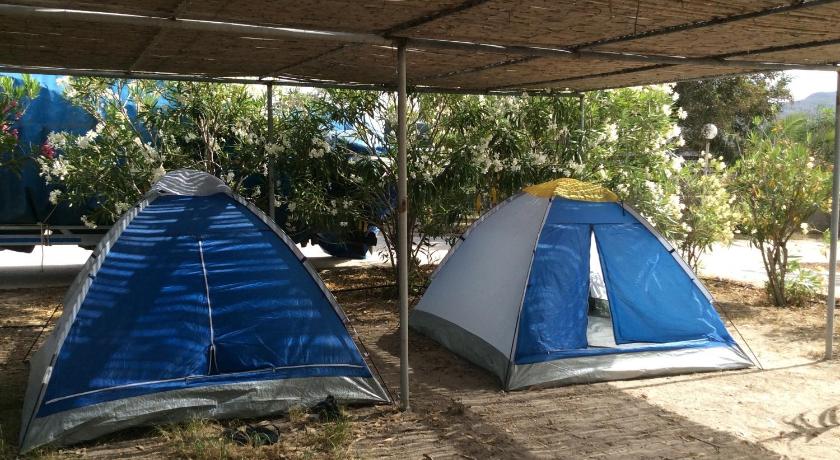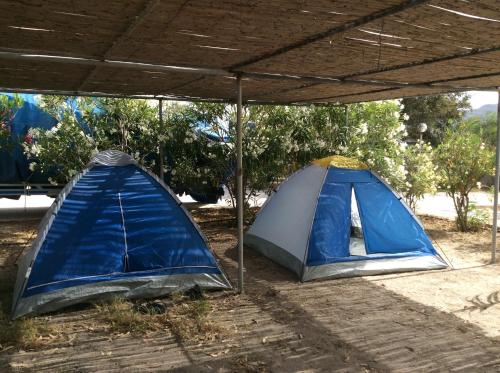 WHAT TO PACK FOR MILOS
When visiting Milos, here is a list of items I highly recommend bringing with you;
If you're interested in taking awesome photos and videos on your travels, this is the camera gear that I use and recommend;
MORE EUROPE TRAVEL GUIDES
TRAVEL RESOURCES FOR YOUR NEXT TRIP
Whether you're a seasoned traveler or it's your first trip overseas, here are some useful travel resources to help you kick-start your next adventure!
Looking for more? Check out my Travel Resources page for further help with your trip planning!
FINAL THOUGHTS
I hope you found this article useful and if you have any questions, please leave me a comment below this post and I will get back to you as soon as I can. For a quicker response, be sure to join Jonny Melon's Travel Tribe on Facebook and post your questions or recommendations to our awesome community.
THANKS FOR READING
Hey friend, thanks for reading this guide!
Please know this post may contain affiliate links. When making a purchase through one of my links, I earn a small kickback at no extra cost to you and it's a big help to keep the site up and running. Rest assured, I only promote products and services that I personally use and recommend.
Many thanks!
PIN IT FOR LATER