Elephant Rocks WA is one of the most popular places to visit in Denmark on the south coast of Western Australia, and rightly so!
Huge boulders, surrounded by crystal clear, blue water are exactly as the name suggests, formed like a herd of elephants, paddling in the shallows with mesmerizingly beautiful water around them.
I have put together this complete guide to Elephant Rocks Denmark including how to get there, the best time to visit, and what to expect when you arrive at this natural attraction!
WHERE IS ELEPHANT ROCKS WA
Elephant Rocks lies right in the heart of the beautiful Williams Bay National Park, just 15 kilometers from the town center of Denmark in southwest WA and about a 4.5-hour drive from Perth.
Click here to see the location on Google maps.
The beaches around Williams Bay National Park are known for their turquoise water, pristine white sand, and giant granite rocks that sit both in and on the beaches.
The sheltered beaches are some of the best spots to go swimming or snorkeling along the southwest coast of Western Australia.
A special feature of the park is the stunning wildflowers that seem to bloom here all year round, even during the hottest of months.
HOW TO GET TO ELEPHANT ROCKS WA
Getting to Elephant Rocks, Western Australia, is very easy, especially if you're already in Denmark.
You follow the signs for Williams Bay National Park turn off along the South Coast Highway and then follow the road until you get to the car park.
Elephant Rocks Australia has its own car park, right below the Greens Pool car park, down to the left at the T-junction.
From the car park, it's a short, easy stroll down a pathway where you follow the signs (left) to Elephant Rocks.
Along the trail, there is a little lookout from which you'll already be able to spot the elephants.
Sometimes, however, the park is closed and in this case, access to Elephant Rocks Australia is a little bit trickier but not impossible and still well worth it.
You have to head towards the Parry Beach Campsite, which has vehicle access to the beach. From there you will have to drive all the way along Mazzoletti Beach until you reach a sign saying, 'no cars beyond this point.'
It's a long beach, and while the sand looks quite firm and safe to drive on in the beginning, it does get very soft very quickly and can really only be accessed by a 4×4 drive with significantly high clearance underneath.
You can park your car right by the sign and walk the rest of the way. It's not too far and the walk along the granite boulders and the beautiful, empty beach will lead you directly to the famous Greens Pool.
From there, you will be able to follow the walking trail that will lead you around the cliffs, through the huge boulders to a secluded little beach where you will see it right away, Elephant Rocks Denmark.
The Most Functional Day Pack EVER!
The Nomatic 20L Travel Pack is perfect for everyday use and for those shorter 1-3 day adventures.
With 20+ innovative features and a minimalist design, this functional day pack gives you confidence for life on the move!
BEST TIME TO VISIT
Like most popular tourist destinations in the region, Elephant Rocks WA can get very busy during the day, so if you want to enjoy the impressive work mother nature has done here I recommend timing your visit as early as possible.
If you want to jump in the simmering blue water, you're also better off visiting during the summer months (December – February) when the ocean water is not too cold for swimming.
WHAT TO EXPECT AT ELEPHANT ROCKS DENMARK
The unique structure of the humongous boulders nestled in the most vibrant blue water in front of a pristine white sand beach is something you have to see in person.
You will most certainly not be disappointed by the beauty and magical feeling of this place. It's perfect for pictures and if you have a drone, definitely bring it.
Elephant Rocks WA is beautiful to look at from every angle. If you don't feel like descending all the way down, you can admire the rock formation from the lookout.
However, if you have time and are feeling a little adventurous you should take the stairs down and go explore Elephant Cove.
The staircase descends between the rocks and ends in a beachy rock crevasse allowing you to walk between the rocks and out onto the beach.
The cove has something magical about it, especially when you manage to visit at a time when you have it to yourself. It feels like you are submersed in a different world.
Have you got travel insurance for your trip?!
We all know accidents can happen and having Heymondo Insurance will save you thousands of dollars if something goes wrong.
Heymondo offers low-cost Travel Insurance to keep you covered on all your adventures.
The entire car park as well as the entrance to Greens Pool, Elephant Rocks, Madfish Bay, Waterfall Beach, and the rest of Williams Bay National Park have recently been redeveloped to accommodate the growing number of visitors more comfortably.
The facilities at the car park include toilets and changing rooms.
When visiting the Great Southern Ocean coastline remember it is extremely prone to surges so be extra aware and careful while climbing or walking close to the waterline.
Try to always visit with a friend and take proper precautions before hiking.
GREENS POOL
Greens Pool is located right around the corner of Elephant Rocks Denmark and is undoubtedly a stunning place to explore and shouldn't be missed while visiting Williams Bay National Park.
It's kind of like a big rock pool – the bay is thoroughly protected by large boulders all around it, which form something like a barrier, blocking out waves and keeping the water on the inside peaceful and calm.
It's the perfect place to go for a swim or snorkel. The wave-free pool is ideal to see colorful fish of all sizes, starfish and even large stingrays that can be spotted in the rather shallow but always clear water.
Greens Pool is even more popular than Elephant Rocks, it's one of Denmark's most visited places due to its tranquil beauty.
It's a great beach for youngsters to learn open-water swimming, as the boulders keep the bay constantly calm all year round.
On a windy day, there is no better beach to find shelter.
WHERE TO STAY IN DENMARK
There are dozens of accommodation options to choose from in Denmark so I have narrowed it down to a few of the best places to stay to fit the needs of budget backpackers, luxury travelers, and everyone in between.
See below for a list of Denmark accommodation that I personally recommend:
LUXURY: PEACE RISE DENMARK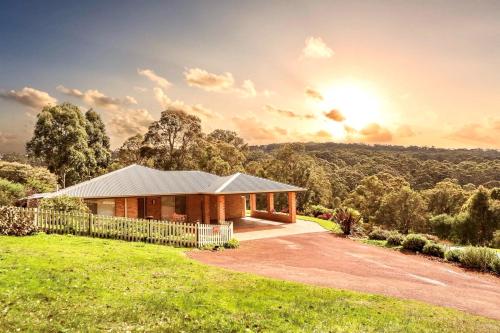 MID RANGE: THE KOORABUP MOTEL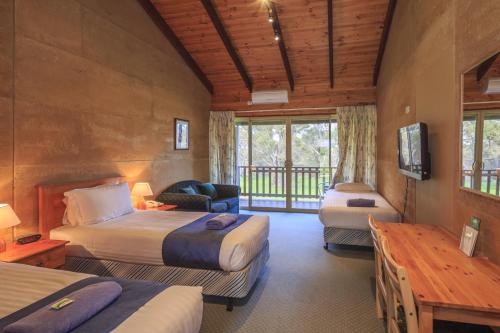 BUDGET: MIRAMAR COTTAGE
WHAT TO PACK FOR WESTERN AUSTRALIA
When visiting Jervis Bay, here is a list of items I highly recommend bringing with you:
Must-Have Travel Essentials
Keep your cash and other valuables safe with this anti-theft hidden money wallet!
---
The GRAYL GeoPress is the best reusable bottle that allows you to purify water from anywhere!
---
---
---
FINAL THOUGHTS – ELEPHANT ROCKS DENMARK
Take at least a couple of hours or make the trip to Elephant Rocks WA and Greens Pool a full-day adventure! I guarantee you will not regret it!
I hope you enjoyed reading this article and if you have any questions, please leave a comment below this post and I will get back to you as soon as I can.
For a quicker response, be sure to join Jonny Melon's Travel Tribe on Facebook and post your questions or recommendations to our awesome community.
TRAVEL RESOURCES FOR YOUR NEXT TRIP
Whether you're a seasoned traveler or it's your first trip overseas, here are some useful travel resources to help you kick-start your next adventure!
THANKS FOR READING
Hey friend, thanks for reading this guide!
Please know this post may contain affiliate links. When making a purchase through one of my links, I earn a small kickback at no extra cost to you and it's a big help to keep the site up and running. Rest assured, I only promote products and services that I personally use and recommend.
Many thanks!