The Chiang Rai Tour was one of the best days I had during my time spent in Northern Thailand. I booked the Chiang Rai Tour with TakeMeTour, one of Thailand's best tour companies offering unique and local experiences throughout the country.
Want cheap flights in Thailand? Check out CheapOair to book now and travel for less!
Have you got travel insurance for Thailand? We all know accidents can happen and having World Nomads Insurance will save you thousands of dollars if something goes wrong.

THE CHIANG RAI TOUR ITINERARY
I chose the Chiang Mai to Chiang Rai tour package which includes Mae Kajan Hot Spring, The White Temple, lunch at Salungkham restaurant, Doi Tung Botanic Gardens, The Royal Villa, and visiting the Akha Hill village tribe.
Chiang Rai Tour Overview
The Chiang Rai tour starts at 7 am with a hotel pick up in Chiang Mai
3-hour drive to Chiang Rai with a 20-minute break at the Mae Kajan Hot Spring
Visit the White Temple for 1 to 2 hours
Stop for lunch at Salungkam restaurant
A further 1-hour drive to Doi Tung Botanic Gardens
20-minute drive along the Thai-Myanmar border to the Akha Hill Village Tribe
4-hour return journey to Chiang Mai arriving back to the hotel between 8 pm and 9 pm
MAE KAJAN HOT SPRING
Halfway between Chiang Mai and Chiang Rai we took a break the way locals do at Mae Kajan Hot Spring. It was a great spot to relax at the Mae Kajan hot spring for about 20-minutes before continuing on to Chiang Rai.
The Mae Kajan Hot Spring has half a dozen thermal foot baths to dip your feet in and you'll be sure to encounter the local Thai women boiling eggs in the hot springs before selling them off by the basket load.
Mae Kajan Hot Spring – Chiang Rai
THE WHITE TEMPLE CHIANG RAI
The White Temple in Chiang Rai is not the average temple that one would usually come across. In fact, the White Temple Chiang Rai is a contemporary, unconventional, privately-owned art exhibit in the form of a Buddhist temple.
Also, known as Wat Rong Khun, this unique temple is one of the most recognizable temples in Thailand and it is one of the best things to do in Chiang Rai.
The White Temple Chiang Rai stands out among most, through its white-coated exterior and plastic glass embedded into the rendering that sparkles brightly in the sun.
It is said that the white color signifies the purity of Buddha and the glass symbolizes Buddha's wisdom. The White Temple Chiang Rai was designed by Chalermchai Kositpipat, a famous visual artist and architect from Thailand.
Photography is strictly prohibited on the inside of the White Temple Chiang Rai, so I will try to explain what to expect as best I can in words.
The big open hall inside Wat Rong Khun has contemporary illustrations, comic book artworks, and symbols of Buddha painted on the walls from top to bottom.
Without giving too much away, I could have spent an hour inside the White Temple Chiang Rai admiring the detailed artworks.
White Temple in Chiang Rai
LUNCH AT SALUNGKHAM RESTAURANT
We had a quick stop for lunch at the Salungkham Restaurant which serves up two sets of Local Table menus.
We went with set A which was absolutely delicious. Either way, we were guaranteed delicious authentic Northern Thai tastes.
DOI TUNG BOTANIC GARDENS
We walked above the trees along the Doi Tung Tree Top Walk, a 300-meter long wooden suspension bridge hanging 30-meters above the ground, and then took a long stroll in Doi Tung Mae Fah Luang Garden and enjoyed the vibrant colors and pungent smells of the flowers.
Also inside the Doi Tung Botanic Gardens is the Doi Tung Royal Villa which was once the late Princess Mother's residence. Doi Tung Royal Villa beautifully blends Northern Thai and Swiss architectural styles.
Doi Tung Botanic Gardens
AKHA HILL VILLAGE TRIBE
Last but not least is a 20-minute drive along the Thai-Myanmar border from Doi Tung to the Akha Hill Village.
It was a great experience visiting the Akha hill tribe people who migrated from China to live high in the mountains in the Doi Tung area.
Down the end of the main street is an amazing coffee shop on the edge of the mountain serving up local Thai coffee harvested from the Doi Tung region and there is a rooftop seating area with panoramic views.
There is also a selection of costumes to try on and make sure to get a photo holding the woven basket of coffee beans.
Catch an incredible sunset from the car as you make the 4-hour journey back to Chiang Mai.
Akha Village
BOOK A CHIANG RAI TOUR WITH 'TAKE ME TOUR'
The easiest way to organize a Chiang Rai Tour with TakeMeTour is to visit their website and book online.
Take Me Tour Website: www.takemetour.com
WHERE TO STAY IN CHIANG MAI
Chiang Mai has hundreds of accommodations to choose from, so I have narrowed it down to a few of the best places to stay in Chiang Mai to suit the needs of budget backpackers, luxury travelers, and everyone in between.
See the list of accommodations below that I personally recommend:
LUXURY: SHANGRI-LA HOTEL
MID RANGE: LE CHARCOA HOTEL
BUDGET: CHIANG MAI TREE HOSTEL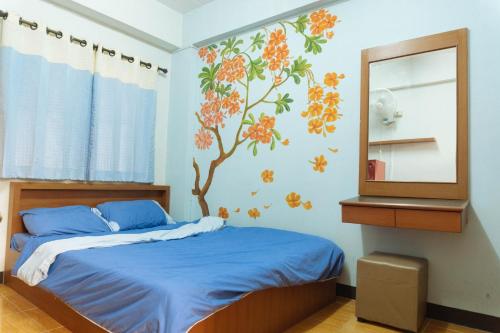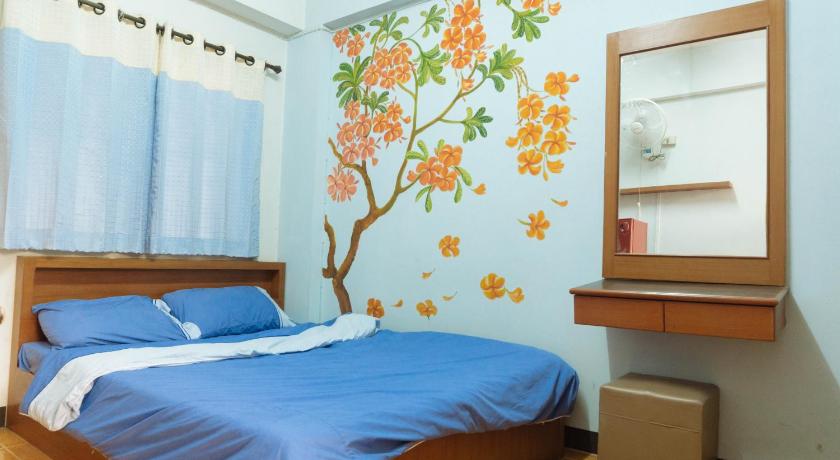 AIRBNB CHIANG MAI
Another option for accommodation is to stay at an Airbnb, which generally has some great deals on the island.
MORE THAILAND TRAVEL GUIDES
Thailand Travel Guide: 3 Week Thailand Itinerary
Bangkok Travel Guide: 5 Things To Do In Bangkok
Koh Tao Travel Guide: 15 Things To Do In Koh Tao
Chiang Mai Travel Guide: 10 Things To Do In Chiang Mai
Pai Travel Guide: 10 Things To Do In Pai
Krabi Travel Guide: 5 Best Beaches in Krabi
LONELY PLANET THAILAND
One of the best books to take on your trip is the Lonely Planet Thailand Guide!
BUY NOW ON AMAZON → LONELY PLANET THAILAND
JOIN MY FACEBOOK COMMUNITY
Do you have any questions about this epic tour?
Join my Facebook Community and send me a message at any time for a quick response!
ONLINE ENGLISH TEACHING
Do you want to travel full-time and get paid along the way?
Teaching English online is one of the easiest and most flexible jobs out there! Become a Digital Nomad, choose your own hours, and work remotely from anywhere in the world by teaching English online. All you need is a laptop, good WiFi connection, a TEFL certificate and you're good to go!
MY SHOP
Before you go, don't forget to check out My Online Shop!
I've got a wide range of digital products for sale and I'm sure you'll find something that will come in handy during your travels!
FINAL THOUGHTS
Thanks for reading this guide and if you have any questions, please drop me a line below this post and I will get back to you as soon as I can!
PIN IT FOR LATER