The name simply says it all! Located at the very top of Springbrook National Park, the Best Of All Lookout is arguably the best panoramic viewpoint on the Gold Coast, Australia.
I have been to this lookout on several occasions and have put together this complete guide on how to get there, the best time to visit, things to know before you go and what to expect when you're there.
Also, at the bottom of this guide, I have included some useful information on where to stay on the Gold Coast, a list of recommended tours, and links to more of my Gold Coast travel guides that you might like to check out.
Want cheap flights in Aussie? Check out CheapOair to book now and travel for less!
Have you got travel insurance for Australia? We all know accidents can happen and having World Nomads Insurance will save you thousands of dollars if something goes wrong.

WHERE IS THE BEST OF ALL LOOKOUT?
Best of All Lookout is located in the hinterland region of the Gold Coast known as Springbrook Mountain.
Click here to see the location on Google Maps.
From the main tourist hub on the Gold Coast, Surfers Paradise, it is approximately a 1-hour drive. From Coolangatta, the journey time is also a 1-hour drive to reach Springbrook Mountain.
HOW TO GET HERE
There is no public transport to access Springbrook National Park so you will need to have your own vehicle to visit.
The road out to Springbrook is unbelievably scenic with a few lookout points along the way that are clearly signposted and not to be missed.
Sunrise at the Best Of All Lookout
Nestled into the hillside
BEST TIME TO VISIT
The best time to visit the Best Of All Lookout Springbrook, in my opinion, is at sunrise!
Not only will you get to enjoy the early morning rays of sunshine fill the valley beneath the viewpoint, but chances are you will also get to enjoy the lookout all to yourself with no other tourists around. The early bird gets the worm, as they say!
If you're not a morning person, you can still visit at any time during the day to enjoy the breathtaking view!
Marveling at the view
BEST GOLD COAST TOURS
THINGS TO KNOW BEFORE YOU GO
Before you leave home to visit, I recommend packing some warm clothing to take with you as it gets quite cold up the top of Springbrook Mountain, especially at 5:30 am – 6:00 am if you're there for sunrise.
My buddy Samuel made the mistake of not wearing long pants to keep warm and he was indeed struggling in the icy cold breeze as we waited for the sunrise.
Another thing to note is that there are no rubbish bins provided, so if you have any trash, or see any trash along the trail, please pick it up and take it home with you to dispose of.
There are no toilet facilities at this lookout. The nearest public toilets can be found just 5 minutes' drive away at the Tallanbana Picnic Area, which is on the way to Twin Falls.
Sunrise at Springbrook Best Of All Lookout
View of Mount Warning in the distance
ARRIVING AT THE LOOKOUT
When you arrive at the jumpoff point, there are plenty of free spaces in the parking lot where you can park your car safely.
You will see a sign in the parking lot that reads 'Best Of All Lookout' which points the direction to the trailhead and it's a short 350-meter walk from here to reach the viewpoint.
The parking lot, is in fact, the highest point on Springbrook Mountain at 1020 meters above sea level.
Parking lot at Springbrook Best Of All Lookout
The trailhead to the lookout
THE TRAIL TO THE LOOKOUT
The trail is an adventure in itself. A concrete path weaves its way through a serene rainforest featuring hanging vines, tropical ferns, majestic Antarctic beech trees, and an abundance of Australian birds and other wildlife.
On the walk down to the lookout, take a moment to relax and let your senses enjoy the rainforest. How many sounds, smells, and textures can you experience here?! Think what might have become of this rainforest if it had not been declared a national park.
When you're ready, continue walking to the very end of the path which emerges at the lookout.
Antarctic beech trees along the trail
Link to ancient times
Marveling at the lush rainforest
The trail ends here at the lookout
WHAT TO EXPECT
When you reach the end of the trail, you'll find a wooden viewing platform that offers extensive panoramic views of the Gold Coast hinterland, Mount Warning, Murwillumbah Valley, and the southeast coastline right the way down to Byron Bay.
The awe-inspiring view is my all-time favorite and I guarantee it'll take your breath away!
Simply enjoy the phenomenal view of the coastline, the foothills, and the surrounding mountain ranges from this vantage point.
There is an informative sign which indicates specific locations that you can see from the viewpoint and an info-graphic that shows what it would have looked like 22 million years ago until now.
It is said that when Australia drifted northward some 20 million years ago it passed over one of the Earth's hot spots which gave rise to volcanic activity. As a result, it formed the Mount Warning shield volcano.
The lookout is situated right on the very edge of the eroded rim of this ancient volcano!
I recommend spending around 30-minutes to 1-hour soaking up this stunning view in front of your eyes at Best Of All Lookout Springbrook!
An epic sunrise
View of Murwillumbah Valley
Soaking up the morning rays
An impressive outlook
WHERE TO STAY IN SPRINGBROOK
There are dozens of accommodations in Springbrook to choose from so I have narrowed it down to a few of the best places to stay to suit the needs of luxury travelers, budget backpackers, and everyone in between.
See the list of accommodations in Springbrook below that I personally recommend:
LUXURY: THE SANCTUARY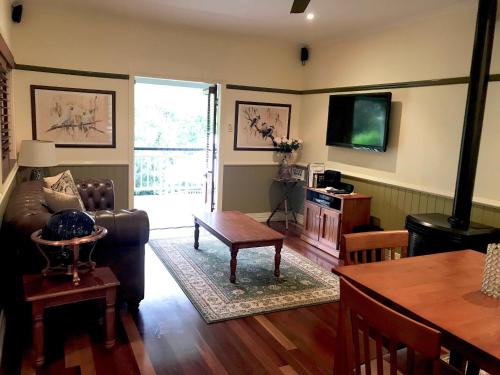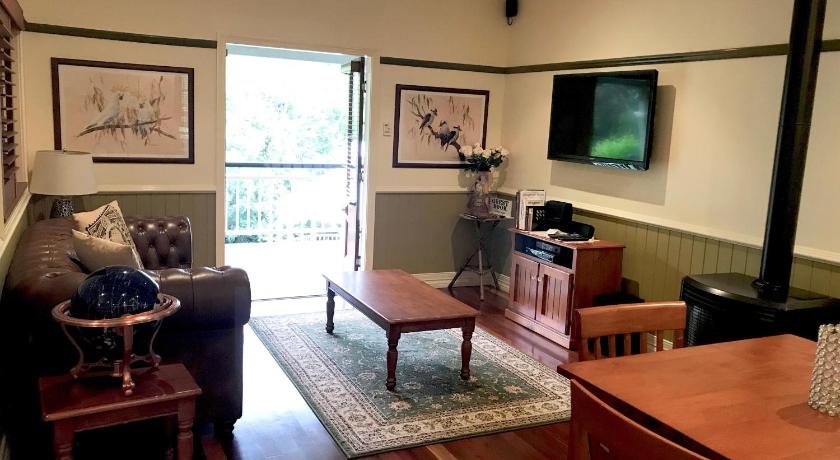 MID-RANGE: SPRINGBROOK MOUNTAIN CHALETS
BUDGET: DANCING WATERS COTTAGE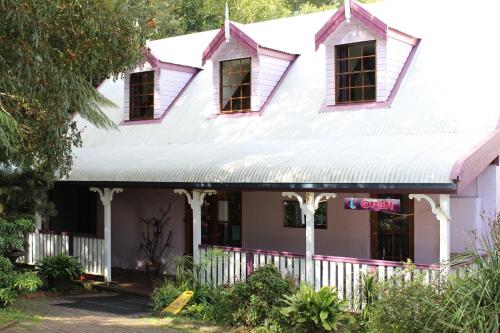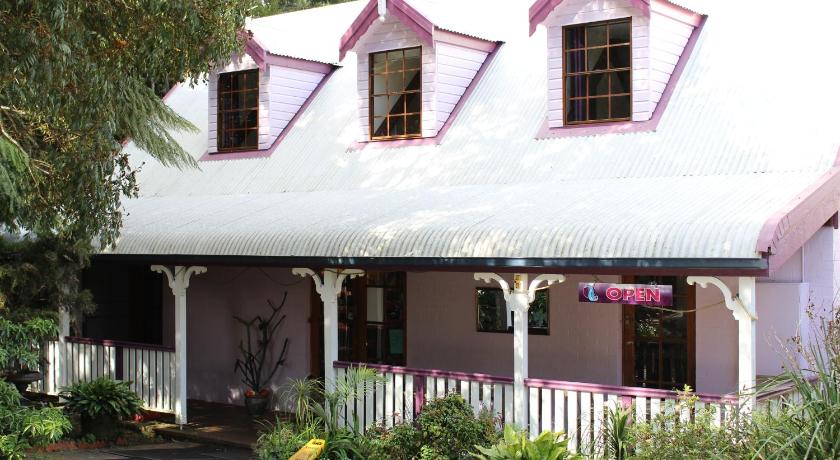 AIRBNB SPRINGBROOK
Another option for accommodation in Springbrook is to stay in an Airbnb, which generally has some great deals!
MORE AUSTRALIA TRAVEL GUIDES
The east coast of Australia boasts awesome beaches, lakes, waterfalls, hikes, and many more fun-fuelled adventures waiting to be had!
This is what Australia is all about and what I aim to share with you in my destination guides.
Click on the links below to see more related posts:
LONELY PLANET AUSTRALIA
One of the best books to take on your trip is the Lonely Planet Australia Guide!
BUY NOW ON AMAZON → LONELY PLANET AUSTRALIA
JOIN MY FACEBOOK COMMUNITY
Do you have any questions about this awesome lookout?
Join my Facebook Community and send me a private message at any time for a quick response!
ONLINE ENGLISH TEACHING
Do you want to travel full-time and get paid along the way?
Teaching English online is one of the easiest and most flexible jobs out there! Become a Digital Nomad, choose your own hours, and work remotely from anywhere in the world by teaching English online. All you need is a laptop, good WiFi connection, a TEFL certificate and you're good to go!
MY SHOP
Before you go from this post, don't forget to check out My Online Shop.
I've got a wide range of products for sale and I'm sure you'll find something that will come in handy during your travels.
FINAL THOUGHTS
I hope you have enjoyed reading this article and that it finds you well on your Springbrook Mountain adventure! If you have any further questions, please feel free to leave a comment below this post and I will reply as soon as I can!
PIN IT FOR LATER